£15,000 boost for charity after annual golf event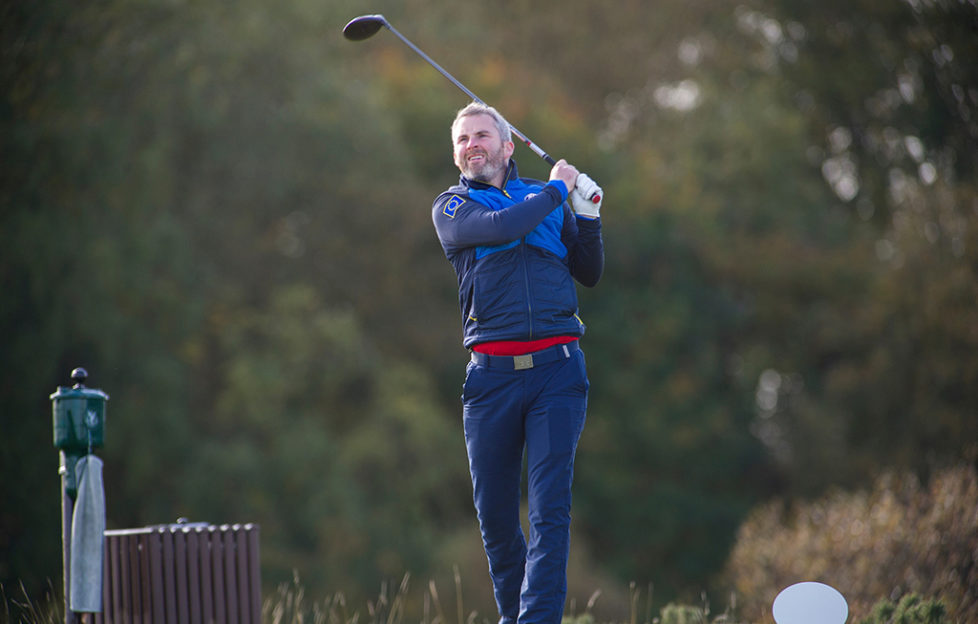 A Scottish charity has been handed a major boost after raising £15,000 at its annual golf day.
Spina Bifida Hydrocephalus Scotland (SBH Scotland) supports hundreds of children, young people and their families affected by spina bifida and/or hydrocephalus.
The tournament, sponsored by fatBuzz, was played round the prestigious Queens Course at Gleneagles, and raised much-needed funds for SBH Scotland in the process.
A total of 21 teams swung into action to support the charity, with civil engineer firm Dougall Ballie Associates taking home the coveted trophy.
Following their round, fundraisers were treated to a three-course lunch, raffle and an inspirational talk from para-athlete Meggan Dawson-Farrell.
The 26-year-old was born with spina bifida, a fault in the spinal column where vertebrae do not form completely, and has hydrocephalus – a condition where increased pressure on the brain can cause social, cognitive and behavioral difficulties.
Despite the physical and emotional challenges, Meggan went on to compete in the 2014 Commonwealth Games in Glasgow, and at one point held Scottish national records over eight separate distances.
She owes much of her success to SBH Scotland, which gave her the support and advice needed to follow her sporting dreams.
Meggan said: 'Without SBH Scotland I wouldn't have had the courage or belief in myself to achieve the things I have done today.
'If it wasn't for the accessible sports weekend they invited me to when I was younger I never would have given wheelchair racing a try.
'I would like to thank all those who competed in the golf day for the support generated for SBH Scotland, which helps children and young people like myself who are affected by these lifelong conditions.'
SBH Scotland's Golf Day was sponsored by fatBuzz and VSN Sport. For more information on SBH Scotland visit www.sbhscotland.org.uk.