10 museum events that are too good to miss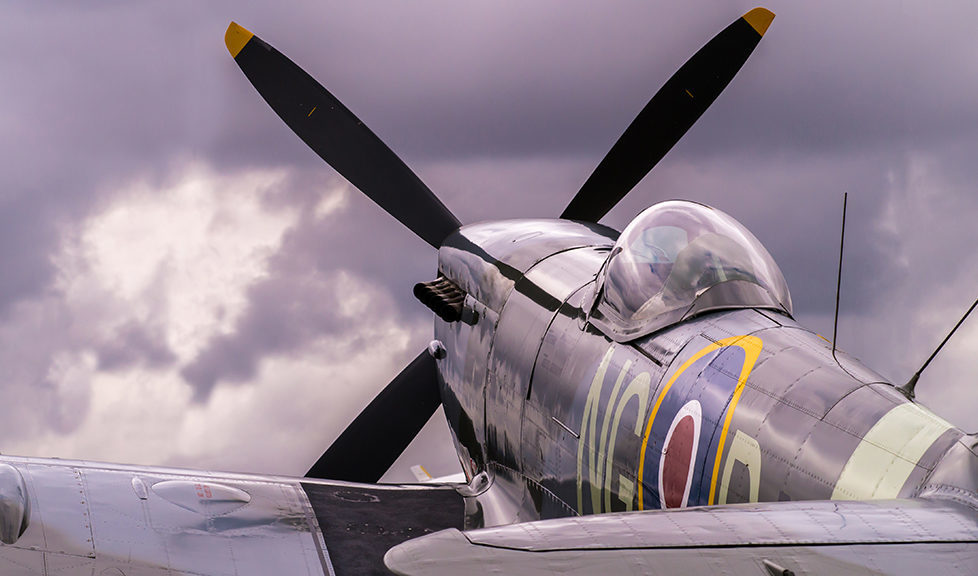 Are you looking for something to do? Let us help…
Down to Earth, until 1 April, National Museum of Scotland
A free exhibit celebrating the centenary of the Strathmore Meteorite, Down to Earth reunites the four fragments of the meteorite for the first time since it fell to Earth on 3 December 1917, alongside pieces of the three other meteorites found on Scottish soil.
Edinburgh International Science Festival, until 15 April, National Museum of Scotland
Visit the National Museum of Scotland during the International Science Festival to discover activities, events and workshops for all ages. Tickets for all Science Festival events can be purchased at sciencefestival.co.uk or during the Science Festival in the box office in the Grand Gallery.
Museum Socials, 16 March & 20 Apr 2018, National Museum of Scotland
Museum Socials are free events for anyone affected by Dementia and their relatives, friends and supporters. The sessions are relaxed and informal, start with tea and cake, and feature a range of activities inspired by the Museum's collections. Each month has a different theme. Upcoming themes include Scotland's Craft Making and Animal Magic.
RAF 100 at the Museum, until 2 April, National Museum of Flight
The National Museum of Flight invites you to meet First World War re-enactors, discover flying clothing from the First and Second World War, learn how to march like RAF personnel and make your own card Spitfire aeroplane. Suitable for anyone aged 10 and over. Places limited, book a slot in the shop on arrival.
Art of Glass, until 16 September, National Museum of Scotland
Presented in partnership with the National Centre for Craft and Design, this free exhibition examines the diverse work of established and emerging glass artists working in Britain today. Explore how the medium of glass in new and exciting ways, pushing the boundaries of techniques and challenging the perception as merely a material for creating functional objects.
 Wildlife Photographer of the Year, until 29 April, National Museum of Scotland
This immersive and atmospheric display of one-hundred awe inspiring images presents the incredible diversity and fragility of life of Earth in a new and spectacular way. Wildlife Photographer of the Year is the most prestigious photography event of its kind. Adult £8, Concession £6, Child (under 16) free, National Museums Scotland Members free.
Superhero Science Show, 11 April 2018, National Museum of Scotland
Suitable for children aged five and over, this live show will explore how real objects from the museum have given us all superpowers. Discover the science behind energy transfers, infra-red technology and learn how people like you might discover the superpowers of the future. Book online or call 0300 123 6789. £3 Adult, £3 Child, £10 family of four.
The Poppy: A Symbol of Remembrance, until 27 January 2019, National War Museum
This exhibit at Edinburgh Castle examines the history of the poppy and its emergence as a symbol of remembrance. Through a variety of objects, photographs and interviews, the exhibition will explore the manufacture of poppies in Scotland. The exhibit will conclude a commemorative programme of events and exhibitions relating to the First World War.
Modernist Jewellery, until 29 April, National Museum of Scotland
Discover a generation of designers and makers who embraced innovative and diverse influences, from the natural environment to non-precious materials. This small display highlights pieces from British and Nordic designers that would go on to influence a new wave of jewellery production. This is a free exhibit.
Pilot Training School, until 13 April, National Museum of Flight
Could you be a pilot? Register for training at the National Museum of Flight's shop then have a go on the museum's assault course, test yourself in the interactive gallery Fantastic Flight and make your own reaction timer. Visitors can also meet some real pilots and discover how they trained to fly aeroplanes.