Tramway plays host to Scots artist's solo show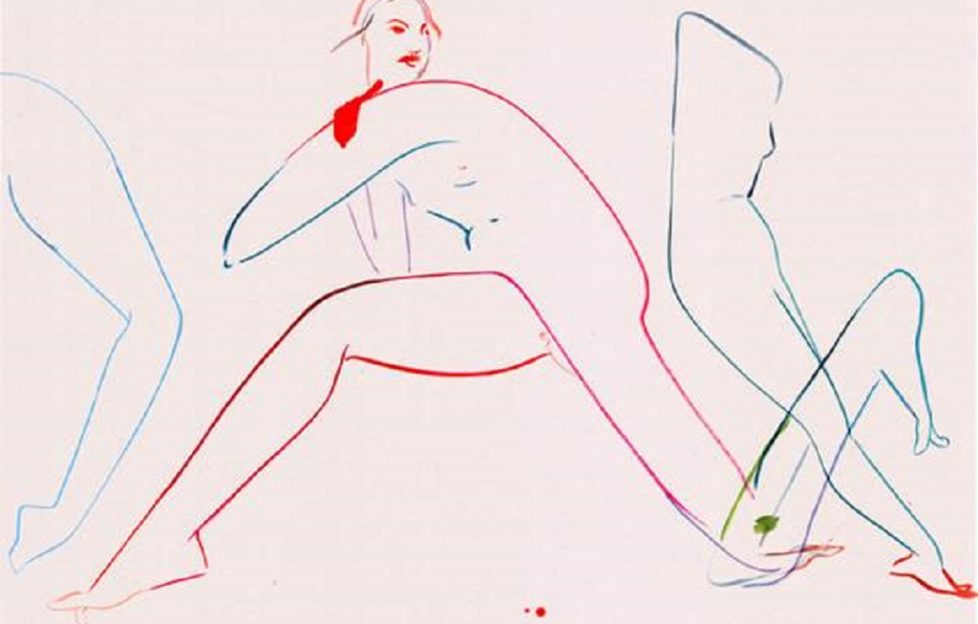 Glasgow's Tramway venue to announce a new site-specific solo show by internationally acclaimed artist, France-Lise McGurn.
Working predominantly with paint, the artist is noted for creating layered installations that incorporate the gallery walls, floors and ceilings.
Working intuitively rather than through direct appropriation, McGurn uses swift brushstrokes and repeated marks to create loose associations about place and relationships, inviting viewers to conjure their own narratives.
For her Tramway show, In Emotia, McGurn takes this process one step further, translating the fluid lines of her paintings into sculptural forms fabricated from neon. A series of new mobile sculptures will shimmer and turn in the space, constantly rearranging themselves to create new narratives and configurations.
France-Lise McGurn lives and works in Glasgow. After completing her studies at the Duncan of Jordanstone College of Art, Dundee, UK she obtained her masters at the Hunter College of Art, New York, NY and the Royal College of Art, London, UK both in 2012.
The title, In Emotia, refers to a state of being, simultaneously emotional and in motion. McGurn's figurative painting and wall drawings evoke bodies and limbs overlapping and interacting in ambivalent spaces, at parties, in night clubs, on streets or lying in bed either side of paper-thin walls.
Cities and bodies are constantly moving and shaping each other, a sentiment which McGurn evokes through the shifting forms and gestures of her metropolitan figures. Often the works themselves overlap from canvas to wall to floor, creating energetic compositions which suggest intimacy, ecstasy, sexuality, violence and loss.
Her work has been featured in Art Now at Tate Britain, Extensa Suite, Hospitalfield, Arbroath, 2018, Virginia Woolf, an exhibition inspired by her writings 2017–18, Tate St Ives, Pallant House, Chichester, and the Fitzwilliam Museum, Cambridge. France-Lise McGurn is represented Simon Lee Gallery. Upcoming exhibitions include Percussia, the artist's debut exhibition with Simon Lee Gallery, and her first London show since Sleepless, her 2019 solo exhibition at Tate Britain.
The show runs from January 24-February 22, 2020 and will present new paintings, works on paper and site-specific wall paintings across both gallery floors. Both shows will run concurrently for several weeks, offering a dual glimpse of McGurn's artistic vision.
The exhibition is at Tramway, 25 Albert Dr, Glasgow G41 2PE, from January 18 to March 29, 2020. It is open 9.30am-8pm Tuesday-Saturday; noon-6pm on Sunday; closed Monday.