The New York Times travels Beyond Borders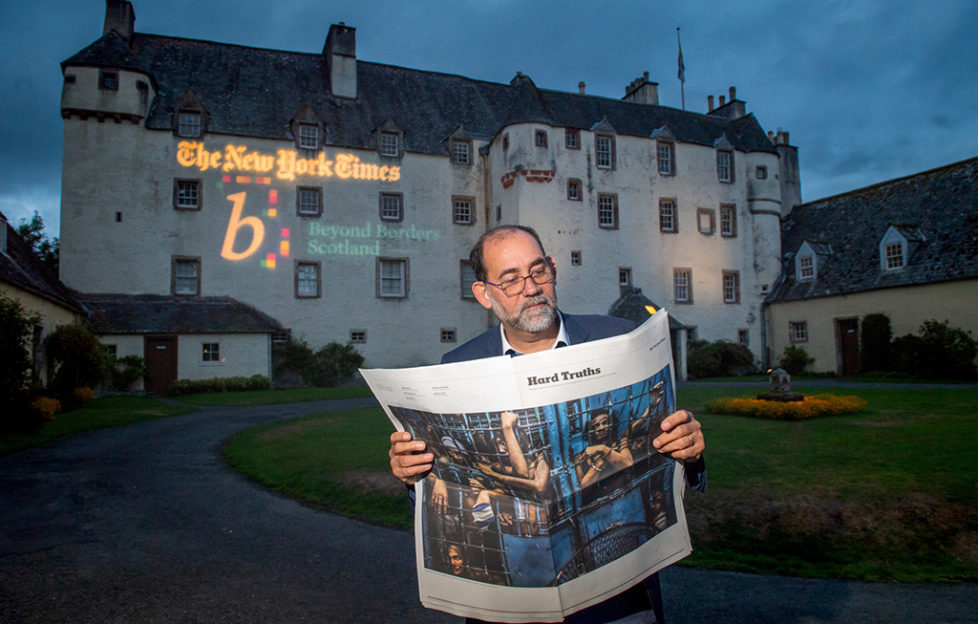 The New York Times travels to the Scottish Borders as part of the Beyond Borders International Festival held at Traquair House this weekend, with its world class photography exhibition, Hard Truths.
This arresting exhibition by the world's leading photojournalists shines a light on the the daily realities of life against the backdrop of conflict and upheaval in Venezuela, Iraq, Iran, the Philippines and Cuba.
Beyond Borders International Festival, now in its ninth year, has a packed programme of cultural events and exhibitions over the weekend. Bringing together a range of influential speakers, writers, artists, diplomats, the festival hosts and eclectic mix of politics and arts.
It has prize-winning photography from The New York Times, former CIA operative Valerie Plame, former head of the United Nations Department for Political Affairs Jeffrey Feltman, historian William Dalrymple and authors Magnus Linklater, Richard Holloway and Stuart Kelly.
Associate managing editor of the New York Times, Jodi Rudoren, and Iranian photojournalist Newsha Tavakolian are set to head up a compelling Main Tent talk on the importance of deeply-reported journalism and the role of photographer to bear witness to global economic and political atrocities.
A curated selection of images from the photography collection can also be viewed as part of the festival's Walled Garden Arts and Music Programme.
Other events in the Walled Garden will include music, dance, film, dance, yoga, pop up poetry, arts and food and drink with tea, wine and ale tastings and with special appearances from Barbara Dickson, SOWhErTO Africa, E Karika Djal and the Jennifer Ewan band.
For those that wish to explore more, Nigel Osborne will be leading a procession through the ancient woodlands of Traquair accompanied by Carnatic singing, foraging walks led by Fi Martynoga and bicycle rides with journalists and authors, Kate Rawles, Peter Walker and Will Manners.
Kate Adie, former BBC chief news correspondent describes her experience of the Beyond Borders Festival: 'It's like a rather wonderful party, but you are talking about serious matters, interesting matters.'
The full Beyond Borders Scotland Summer Events Programme and Box Office is available online at www.beyondbordersscotland.com
Tickets: Weekend Pass £49/Day Pass £26/ Walled Garden only £12/ Concessions available
For more information, email info@beyondbordersscotland.com or call 0131 290 2686.
Beyond Borders Scotland is an Edinburgh and Scottish Borders-based NGO dedicated to fostering peace and greater understanding between peoples, small nations and different cultures from around the world.