Rob Mulholland is a natural born sculptor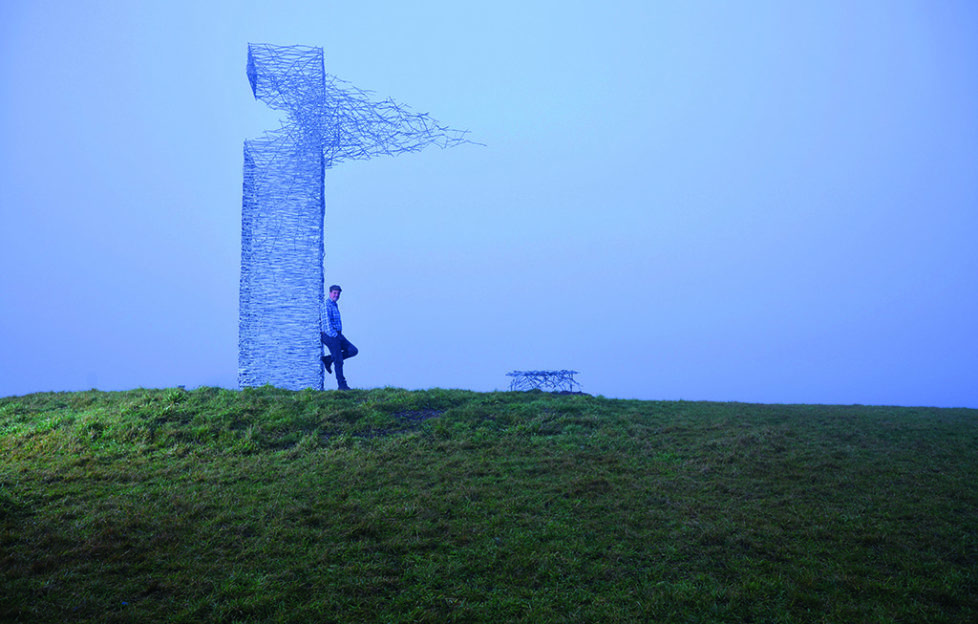 The relationship between people and the natural world that artist Rob Mulholland reveres so much is the inspiration for his amazing sculptures.
It was the work-hard, play-hard lifestyle of his sculpture tutor, Alan Bunkum, that first attracted Rob  to the medium.
He had previously considered a career in business but, following four years of studying for this career, he found himself hankering after an artistic occupation.
The young man from Bishopbriggs had always wanted to see the world, so he packed up and moved to North Wales to study art.
'It's crazy to think about it now, but at that time North Wales seemed quite far away,' he laughs.
It was here that he realised that sculpture was his forte and that he met Bunkum, the Rome Scholar from the Slade School of Art who was to be his prevailing inspiration.
'I had always enjoyed making things with my dad, who is very practical. Physically creating things has always been the way that I like to express my creativity. I think I see things three dimensionally,' explains Mulholland.
Today, the artist splits his time between a small studio in his home in Aberfoyle and Glasgow Sculpture Studios. The pictured sculpture, Skytower, is six metres tall, stretching up into the sky on a hill outside Airdrie. The sculpture is made from cut lengths of metal rod welded and interwoven together. In all the work involved over 6,000 welds and 1,400 metres of steel rod.
'The idea for Skytower was that we can create these man-made structures, but ultimately it will be nature that determines how they will develop. I am constantly in awe of nature and it's my job to find a way of translating that into what I do.'
Mulholland's work can be seen in several town centres as well as on a sculpture trail of his work that can be followed around the Trossachs.
He is also working on his first major installation in London, at Battersea Park. This work will feature figures suspended around six feet above the ground on micro-fine wire to give the impression that they are levitating.
The artist will also be heading to France this summer, where he has been asked to create a series of sculptures for the medieval town of Avallon.
'I like working with the French, they are so relaxed and like to see ideas grow organically,' explains the artist.
'I'm also embarking on a big project in Argyll with four other artists that you will be able to see on Google Earth, plus a sculpture for The Four Seasons Hotel at Loch Earn. It's going to be a busy summer, but I'm not good when I'm quiet. My wife will testify to that.'
This feature was originally published in April 2014.