Jane Raven has an art of stone – and glass too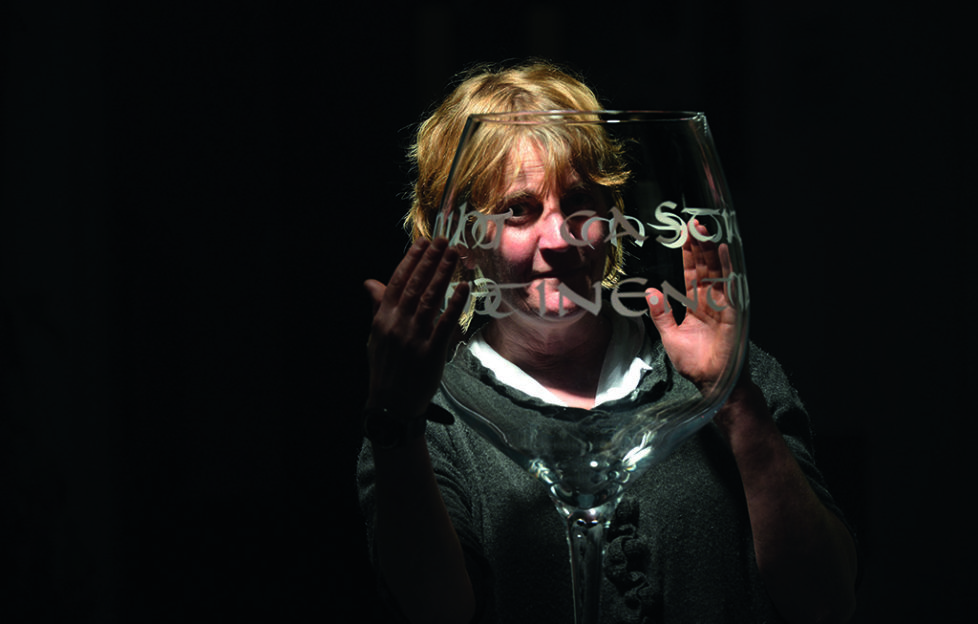 The pleasing juxtaposition of flowers and words has seen Jane Raven carve out a career as an artist working with glass and stone.
'There's so much more to letter cutting than gravestones,' says Jane, the Edinburgh-based artist who is determined to move the perception of her work away from the carving of headstones and into the realms of creative art.
Raven is a founder-member of the Scottish Lettercutters Association, a group of artists devoted to promoting the art of hand-cut lettering in stone, wood and other materials.
The association regularly exhibits its work, allowing Raven and her contemporaries to showcase the skills and precision of their carving.
You might expect the stones to be carved by hand but Raven's process for carving into stone involves sand blasting.
A rubber stencil is created and stuck onto the stone or glass. The sand then blasts the spaces in the stencil and protects the surrounding area. Her work is based around finding the bits of stone which lend themselves to particular quotes.
One recent example of this perfect match is the roof tiles on which she has carved the legend that is 'better to live on the corner of a roof than to share the house with a nagging wife', or the beached stones with waved surfaces which make the perfect home for the Breton fisherman's prayer, 'Oh God, thy sea is so great and my boat is so small'.
Raven also works with glass. The oversized wine glass that she is pictured with bears the inscription, 'Give me temperance and chastity'
around the circumference and 'but not yet' on the base.
As well as this graphic style, there is a clear botanical influence in her work that is in her genes. Her father and grandfather were part-time botanists who painted the entire Flora of Britain.
A book of their work has recently been published by the Royal Botanical Garden in Edinburgh.
Early in her artistic life, Raven specialised in drawing flowers and organic, natural forms. She is currently making a return to botanical painting following a visit to the botanic garden where she was surprised and delighted to be able to see some of the plants that her father, who passed away 35 years ago, had pressed.
This feature was originally published in 2014.