Fundraising for our seas is in the picture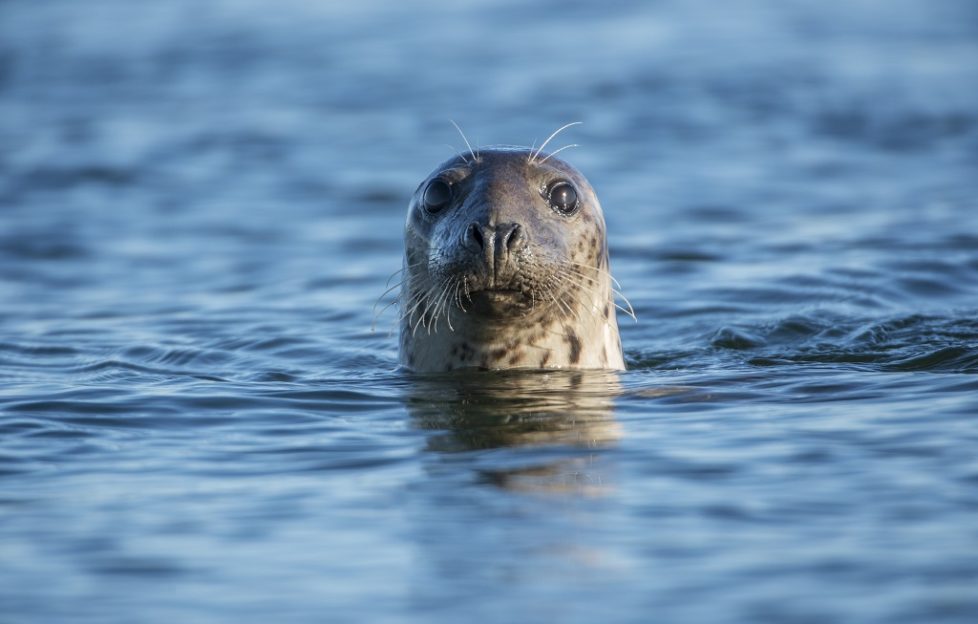 A Stirlingshire artist who was inspired by the TV series Blue Planet II is selling art will help raise funds for the UK seas.
Dunblane artist, Jeremy Wyatt, will support the Marine Conversation Society as his latest exhibition has been inspired by the sea, and he says he'll be giving half the proceeds from the sale of one of his paintings to MCS.
Originally from Barry, Wales, Jeremy Wyatt grew up with an ocean view. He relocated to Scotland in 2010 and has settled in Dunblane where he lives with his wife, Lucia, who is a Sea Champion volunteer for MCS.
Jeremy is currently showing his exhibition Beneath Sky and Sea' at the Smith Art Gallery and Museum in Stirling (until 30 March). All the work in the collection was inspired by the BBC Blue Planet II series which drew the public's attention to the massive issue of plastic pollution in our seas.
Jeremy said: 'Like so many people, we were inspired to step up our efforts for MCS after watching Blue Planet II and we hope the proceeds of this statement artwork called "sinking feeling…." will boost their campaign funding.
'If just one more Sea Champion emerges from our contribution, we will be lifted up! One by one we can all make a difference united in our desire to clean up our oceans for the benefit of all creatures on earth.'
Jeremy, who has been selling his art since the 1980s, works mainly in acrylics and 'sinking feeling' is a fabulous example of how his imagination works from realism through to quirky surrealism. The painting depicts a range of different fish, within a porthole frame, floundering at the bottom of a polluted ocean. A puffin swims above the drama almost calling for help for its fellow creatures.
Tara Proud, MCS volunteer and community engagement manager, Scotland added: 'MCS is extremely grateful to Jeremy for kindly donating the proceeds of his wonderful painting to support the vital work we do.
'The time to save our oceans is now and so we're grateful for support we receive like this which has been inspired by one of the most iconic programme of recent years. Jeremy's art is vibrant and colourful – which is how we'd like our oceans to remain – but if we continue to abuse the sea by polluting it and overfishing then it's future is thrown into doubt.'
Beneath Sky and Sea is currently showing at the Smith Art Gallery and Museum in Stirling until March 30.
The Marine Conservation Society  is the UK's leading marine charity. Through education, community involvement and collaboration, MCS raises awareness of the many threats that face our seas. It works to ensure that UK waters get the protection they deserve with thriving havens for wildlife, and positive futures for coastal communities where sustainable livelihoods are not just a thing of the past.
MCS campaigns for clean seas by promoting individual, industry and government action to protect the marine environment. Data from its annual Great British Beach Clean has led to high profile behaviour changes on single-use plastic and other marine litter issues. Its Good Fish Guide has led to an increase in awareness of the need to eat only fish from sustainable sources and its projects and surveys involve thousands of volunteers annually.