The life and times of Scots actor Mark Bonnar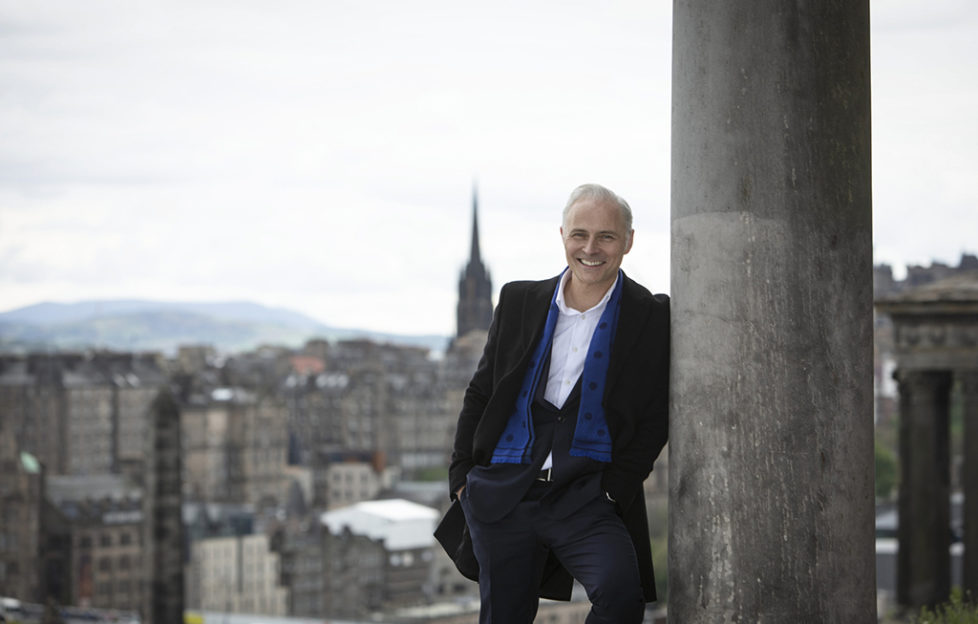 New Scots drama Guilt continues tonight on BBC Scotland, starring Mark Bonnar.
The actor has starred in a number of hit TV shows, including Line of Duty, Catastrophe, Doctor Who, Casualty, Shetland and Unforgotten. He is currently starring as lawyer Max in Guilt. He lived in East Kilbride and Stonehouse, South Lanarkshire, before moving to Edinburgh.
He tells Scottish Field of what inspired him to become an actor – and meeting his heroes.
I did a little bit of drama at school, it wasn't all the glitz and glamour that you get now. I went along with the best intentions of skiving off, but I actually found it was good fun and I wasn't bad at it. My teachers, Miss Coull and Miss Parker, were responsible for the start of my acting career.
I was actually talked out of doing drama as a subject for O Grades by my guidance teacher. I chose to do chemistry instead as I knew it was more practical.
After I left school, I went straight to work for the old Edinburgh City Council on a youth training scheme. They had two vacancies, one for a mechanic and one as a library assistant, and I took the job in the library. Later, I was working in the planning department, alongside two members of an amateur dramatic company. They told me I was good at larking about in the offi ce, and encouraged me to go and fart about on stage.
I was about 11-and-a-half or 12 when we moved through to Edinburgh from Stonehouse, as I started secondary and went to Leith Academy. When we were teenagers, my best mate Keith and I used to head up to the town. We would go to Jenners and make mischief, and go to John Menzies to look at the records and computer games. Keith had a Spectrum, and I had a Commodore 64, then Keith got a Commodore too.
The variety in this job is good. I think if I was at school now I'd probably be diagnosed with ADHD as I've got a terrible attention span – I get bored really quickly. I never fi nish books. This is the perfect job for me, as each one only lasts for about six months maximum, usually, and then you get to move on – hopefully.
Being able to do different styles within the job is a great attraction. If you are lucky enough to get employed to do comedy and straight drama, there's a lot of satisfaction in that.
It's lovely when people follow you on Twitter and give you a shout out. It's really nice, when you get feedback from people who say they like you and what you're doing.
It's difficult to say how you get into the mindset for a character, but expressing the physicality helps. A character's physicality is important and affects the way you will be talking, so certain voices have a certain way of being performed, physically. They are written with certain, strong characteristics.
To date I've only got three photos of me with people I've worked with. The first was Christopher Biggins when we worked together on Psychoville 2, then Tom Baker when we did a Doctor Who audio play for Big Finish Productions. I loved Doctor Who growing up – Tom Baker was my Doctor and I've been lucky enough to work with him twice. I remember. Jon Pertwee too, but really, Tom was my hero. I was a huge fan. It was a dream come true. I remember watching him on Saturdays at teatime with cheese on toast, from behind the couch.
The third was with the late Carrie Fisher on Catastrophe. I was a big fan of Star Wars, so I feel very lucky to have worked with her. She was amazing.
I very rarely get my picture taken with people 'off the telly.' Because we're all working together, it doesn't feel right somehow. However, in rare circumstances, when work is finished and I'll probably not see them again, I'll ask.
I don't get the chance to come back to Edinburgh that often these days. But I do miss it dreadfully, as a big part of me was formed in Edinburgh. I still come back and see Keith and my brother, but with two kids it's not always so easy.
Guilt is on BBC Scotland at 10pm tonight.