Take a look into the archives this weekend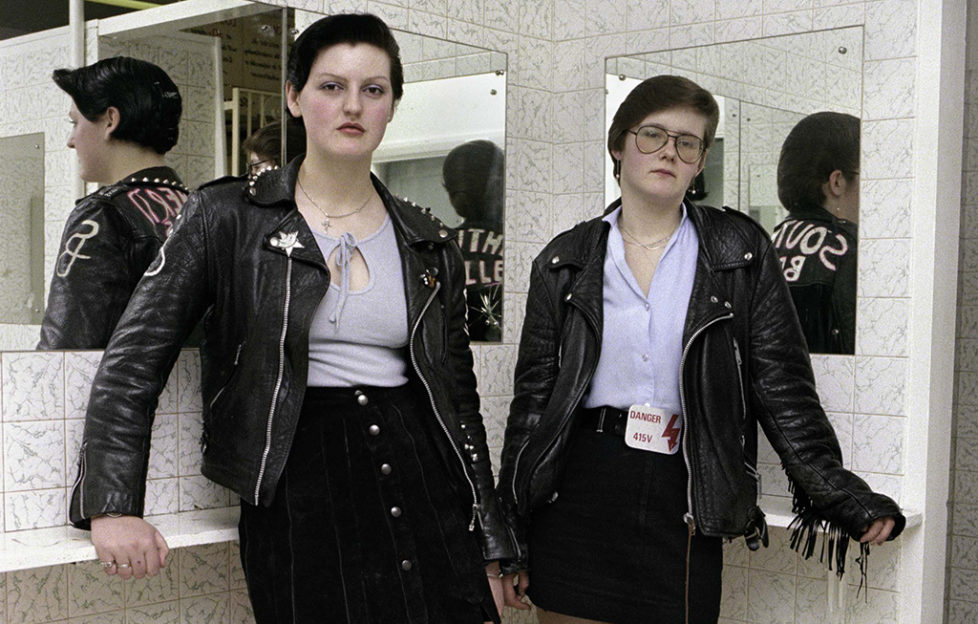 The Historic Environment Scotland Archives will be offering a warm festive welcome this coming Saturday (15 December) with a special day of talks, exhibits and events for 24 Doors of Advent, part of Edinburgh's Christmas programme.
This year's event will tie in with the Visible Girls and Invisible Spaces photographic exhibitions currently on display at nearby Summerhall until Friday 21 December.
Invisible Spaces, co-curated by a group of 18-26 year olds and commissioned by HES to celebrate the Year of Young People, draws inspiration from Anita Corbin's acclaimed Visible Girls: Revisited exhibition, on display for its first and only planned show in Scotland.
At John Sinclair House, visitors will be able to visit the public search room to find the 'Visible Girls' in the HES archive, with the opportunity to explore how women feature in collections of Victorian and Edwardian photographs and 20th century architects' drawings.
Talks will explore how social spaces such as pubs, clubs and gig venues are recorded in the HES archive, while a panel of experts will discuss the place of public sculpture in our changing society.
The packed programme also includes a number of events hosted at Summerhall, from a Bring Your Own Archive' drop-in where visitors can share stories, photographs, memories and memorabilia, to a Japanese-style 'Pecha Kucha' event, with a number of fun, frantic and fast-paced presentations where some of the city's leading experts in culture and heritage will explore the topic of the 'invisible spaces' that matter to them.
Neil Gregory, deputy head of engagement at HES, said: 'After the success of last year's Winter Warmer, we're delighted to once again be inviting visitors behind the doors of the HES archive to explore our rich and fascinating collections.
'This year, we're taking inspiration from the fantastic Visible Girls and Invisible Spaces exhibitions currently at Summerhall for our theme, with talks and events that will explore ideas ranging from women's history and female identity to the importance of social spaces, and how they feature in our archive.
'If you've never visited our collections, this is the perfect opportunity!'
The HES Archives, housed at John Sinclair House in Edinburgh, is one of a number of buildings across the capital taking part in 24 Doors of Advent, a 'real-life' advent calendar showcasing some of hidden gems across the city.
To view full details of the HES Archives Winter Warmer programme, and reserve your free tickets for the talks, visit the HES website.
Visible Girls: Revisited and Invisible Spaces will be on display in the Basement Galleries at Summerhall in Edinburgh until Friday 21 December 2018 (excluding Mondays). Entry to both exhibitions is free.