Surgeons' Hall hosts A Quest for Healing exhibition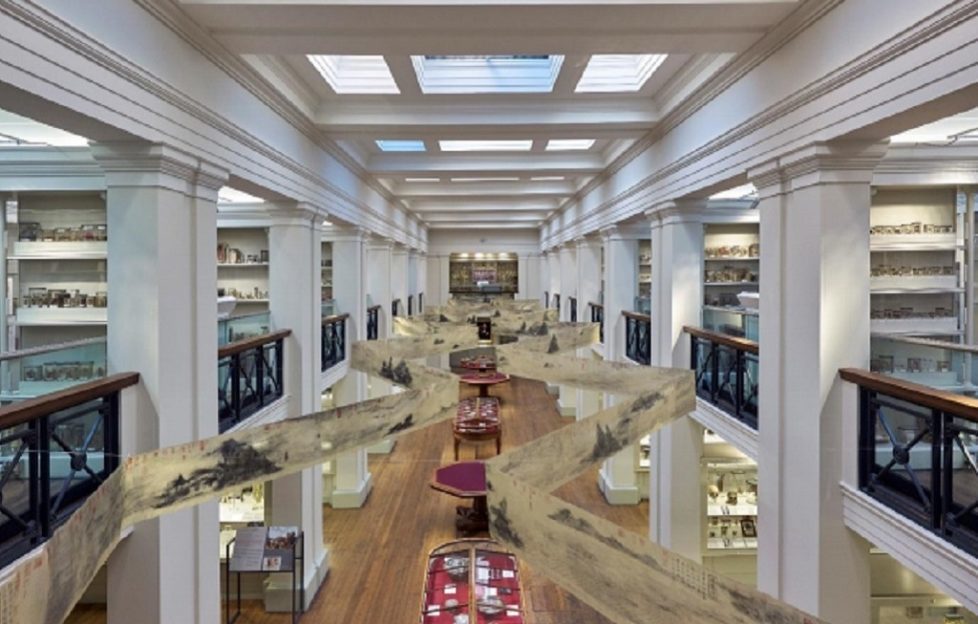 An Edinburgh museum is hosting the debut exhibition of Beijing-based artist Zhang Yanzi.
Galerie Ora-Ora has revealed gallery artist Zhang Yanzi's first solo exhibitions in the United Kingdom with A Quest for Healing at the Surgeons' Hall Museums in Edinburgh, and A Quest for Wellness at the Museum of East Asian Art in Bath.
The exhibitions will run concurrently until November, showcasing her latest works stemming from her curiosity about the human body, her investigation of the human condition, medicine and healing.
A Quest for Healing: Zhang Yanzi will run until 4 November at the Surgeons' Hall Museum in Edinburgh.
This is the first art exhibition to be shown at this museum – one of the largest medical museum in Europe.
Moved by her residency at the Museum in 2017, the show's gentle yet probing paintings and installations have been inspired by the rich collections of the museum, its unrivalled collection of medical history, and detailed notes from found medical notebooks that are part of the Museum's collection. In particular, Secret Path, a series of four artworks which directly respond to western and eastern medicine, harness as reference, notes and medical illustrations from Notes in anatomy taken from lectures by Professor Turner, Session 1881-82 by David Middleton Greig (1864-1936) from the library of the Royal College of Surgeons of Edinburgh.
The multi-layered works consist of landscape ink paintings on the lower layer, and a human face painted on silk on the upper layer. The face is drawn from a Song Dynasty book serving as a resource on Chinese face reading methodologies; and how patterns of facial moles might divulge clues to a person's character or destiny.
Zhang said: 'Ancient Chinese people believed that everything mutually supports and restrains each other.
'From the body to the spirit, we always have moments of confusion and look for remedy. Whilst men were born to suffer pain, affliction of the soul needs consolation of the spirit and the strength and calmness from the inner mind and body.'
The exhibition explores and presents the perspective of healing from the Chinese tradition.
Highlights include Wishing Capsules, a large-scale installation includes tens of thousands of wishes written by individuals over 2017 and 2018 from China, collected by the artist, sealed in medicine capsules – these will form a time capsule in the future, when wishes are reviewed from the distance of time. Also, Sanctuary and Scar, which are replicas of a surgical bed which is now in the collection of the Hong Kong Museum of Medical Sciences, imbue the stark reality of medical intervention with the graceful beauty of Chinese ink.