Step back in time as Scottish star David Tennant returns to the TARDIS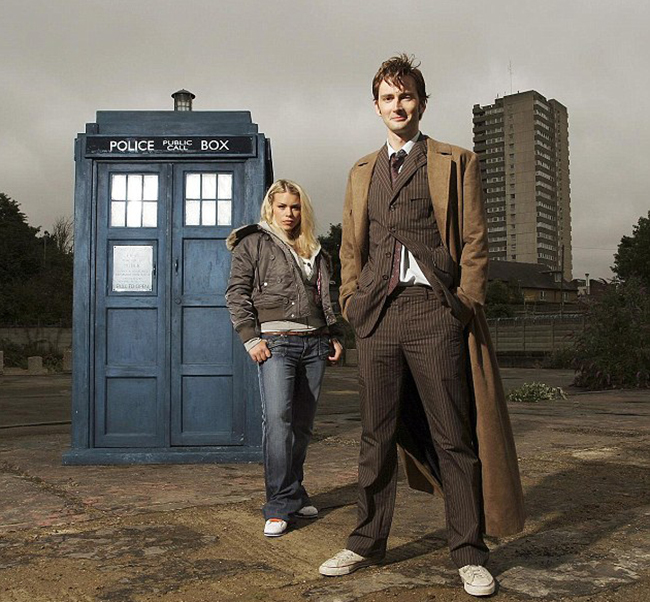 Scots star David Tennant is back in his most famous role with the release of three new Doctor Who adventures.
Paisley-raised Tennant, who played the Time Lord on TV between 2005 and 2010, recorded three brand new audio adventures for Big Finish Productions with his former co-star Billie Piper earlier this summer.
Tennant was joined by a couple of other Scottish actors in the recording studio, in Harry Potter star Sean Biggerstaff and Maureen Beattie.
David and Billie play the Tenth Doctor and Rose in Infamy of the Zaross, Sword of the Chevalier and Cold Vengeance.
Executive producer Nicholas Briggs, an old friend of David, told Scottish Field: 'I'd spoken to David while he was filming Broadchurch — which is actually in the town I live. Every time he'd filmed there, he'd let me know, but it never coincided with my being at home.
'Then there was this one occasion during the filming of the third Broadchurch when our stars aligned and walked literally five minutes round the road to the hotel he stayed in while filming.
'During our chat over coffee, I made it very clear to him that he should always assume we're keen to do more with him. He said, "Yeah, I get that" with a big smile.'
Acquiring the services of two of Britain's most popular and in demand actors was a problem that had to be overcome.
Nick concedes: 'It was a challenge. Both Billie and David were on board. It was just a question of finding a time when the two very busy, popular actors were available enough to do it.
'David had let me know he'd be performing a play in the West End of London in the early part of 2017 (Don Juan in Soho) and so would theoretically be available during the daytime once performances started.
'It took a while to track Billie's availability down, and we had at least one false start — but we eventually sorted it out.'
Joining the cast of the story Cold Vengeance as Callum Volta is Sean Biggerstaff, who thoroughly enjoyed the chance to work with David and Billie.
Sean is best known for playing Oliver Wood in the first two Harry Potter films.
He admitted: 'It was lamentably brief but lovely. I've know David for years through his wife, Georgia, who's a dear friend of mine. I had never worked with him before though. He was great, as he tends to be, and with all the appearance of it being effortless.'
Sean was familiar with the characters, having watched them on TV.
He says: 'Yes, but not, er, encyclopaedically, I have to admit. I don't watch much telly.'
Talking about his character Callum, Sean said: 'I can say that he has more to him than it initially appears, which is fun to play.'
Sean was also delighted to appear with Maureen Beattie.
One of Sean's outstanding memories was: 'The delight of playing mother and son (for the third time!) with the great Maureen Beattie, who's a friend of mine and an outstanding actor.'
Speaking of their time in studio, Nick added: 'David was on top form. I was particularly impressed by how protective he was of the integrity of the Doctor's character. He made a couple of superb suggestions for making the scripts better and making the Doctor less brash. I loved that. He is almost supernaturally good as an actor. You feel like he's some sort of acting super being.'
Last year, a series of three audios were released with Tennant as the Doctor, accompanied by Catherine Tate as Donna Noble. One of these, Time Reaver, was written by Scots romantic comedy novel writer Jenny Colgan, who is originally from Prestwick.
Details of the audio adventures can be found here.