Shocking numbers revealed as few Scots know the words to Auld Lang Syne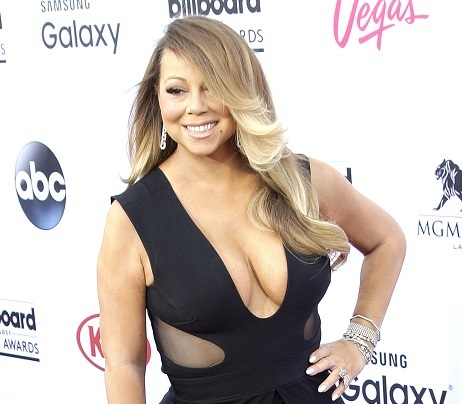 A new survey has revealed that just 7% of Scots know all the words to Auld Lang Syne – while over half admitted they know hardly any.
However, eight out of ten Scots correctly identified Robert Burns as the man who wrote the song.
Sainsbury's found that it's the younger generations that will need the most help as 42% of millennials admit that they don't know a single word.
More than half (56%) of 18-24 year olds don't know who penned the classic and a further 3% think Mariah Carey is its lyricist.
When presented with lyrics from the song the majority of the younger generation had a hard time recognising them, with more than half (54%) failing to identify the chorus, despite it featuring the words Auld Lang Syne.
The majority can bravely belt out the chorus and first few lines at best whilst raising a glass of fizz.
Further errors include mistakenly identifying lyrics from The Beatles (40%), ABBA (60%), Taylor Swift (34%), Little Mix (30%) and even Snoop Dogg (45%) as lines from the Robert Burns' classic.
To help keep the tradition alive and enable everyone to have a tuneful New Year, Sainsbury's has created a handy song sheet available to download at sainsburys.co.uk so everyone can be primed for a solo at the stroke of midnight this year – even those who thought the song traditionally sung at midnight is YMCA.
A Sainsbury's spokesperson said: 'We want everyone to have a great New Year's Eve and singing Auld Lang Syne – or Old Land Sign as some people thought – is as much a part of our celebrations as a glass of fizz at midnight.
'We've revealed that many are missing out on this tradition because they don't feel confident of the lyrics, so Sainsbury's has created some handy song sheets so no-one has to hum along at the stroke of midnight this year. We hope all our customers "take a cup of kindness yet" and have a very happy New Year.'
Top Five lyrics Brits confused for Auld Lang Syne:
"And every time I see you shine. It's like the lights of midnight On New Year's Eve" – Snoop Dogg
"May we all have a vision now and then. Of a world where every neighbour is a friend" – ABBA
"We would be warm below the storm, in our little hideaway beneath the waves" – The Beatles
"You made my heart break and that made me who I am" – Little Mix
"It's like a kaleidoscope of memories, it just all comes back" – Taylor Swift