Scots star Karen Gillan to lead NYC Tartan Day Parade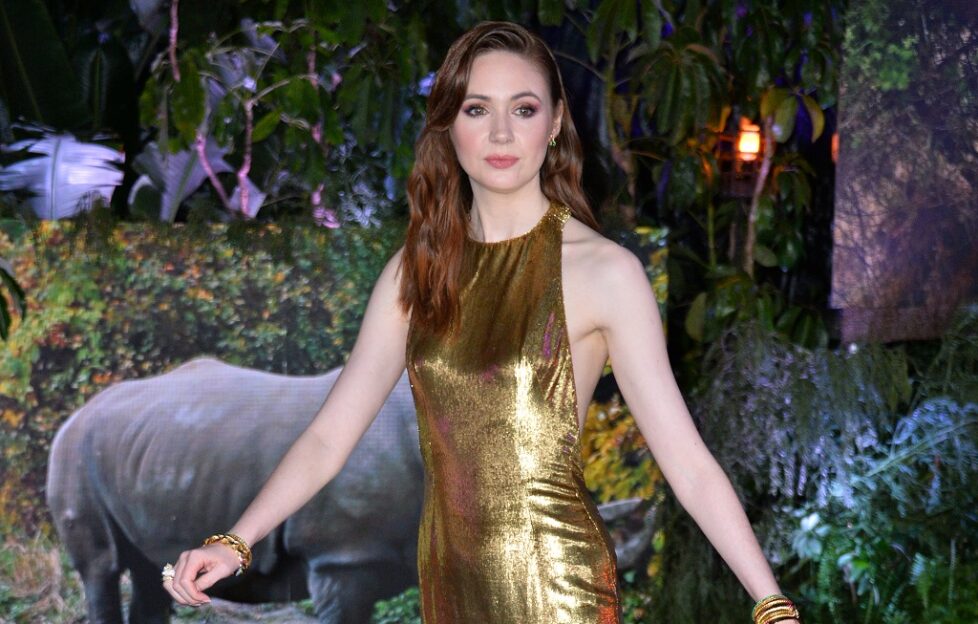 Award-winning Scots actress Karen Gillan is to be the Grand Marshal of the 2022 New York City Tartan Day Parade.
The popular Scottish-themed event, entering its 24th year, will be held in midtown Manhattan on Saturday, April 9, 2022, returning in person for the first time since 2019.
Former Doctor Who and Avengers star Karen, from Inverness, will helm the parade, followed by a lively procession of Pipe and Drum bands, Highland dancers, Scottish family clans, Shetlander Vikings and more.
The annual celebration of Scottish heritage and culture brings together a rich tapestry of participants along with many thousands of spectators.
Karen said: 'I am absolutely delighted to represent Scotland in the next New York City Tartan Day Parade. I'm honored to help celebrate Scotland in America, and I look forward to playing a part in broadening the public's awareness of Scotland's history and cultural contributions.'
Karen came to prominence in Doctor Who, where she starred alongside Matt Smith as the Eleventh Doctor.
She has since gone on to star in the Marvel Cinematic Universe: Guardians of the Galaxy Vol. 1 and Vol. 2, Avengers: Infinity War, and Avengers: Endgame, in addition to several other projects such as Gunpowder Milkshake, Jumanji, Jumanji: The Next Level. Her most recent credits include Dual and the upcoming The Bubble.
She is currently in production on Marvel's Guardian's of the Galaxy Vol. 3 and it was recently announced that she will be voicing the title character in Rhona Who Lives by the River for Disney+.
Her work has been recognized with multiple British film and television awards, such as an Empire Award and a National Television Award. She has additionally received a Teen Choice Award in the United States and nominations for a BAFTA Scotland Award and Saturn Award.
In addition to her impressive roster of acting credentials, she is also a filmmaker and garnered a Best Feature Film nomination from British Academy Scotland Awards for her Inverness-set film The Party's Just Beginning.
Registration for the 2022 NYC Tartan Parade is now open. Groups and individuals are invited to march in the 24th Annual New York City Tartan Day Parade on Saturday, April 9, 2022 for free and can register by visiting www.nyctartanweek.org