Underbelly celebrates its Fringe success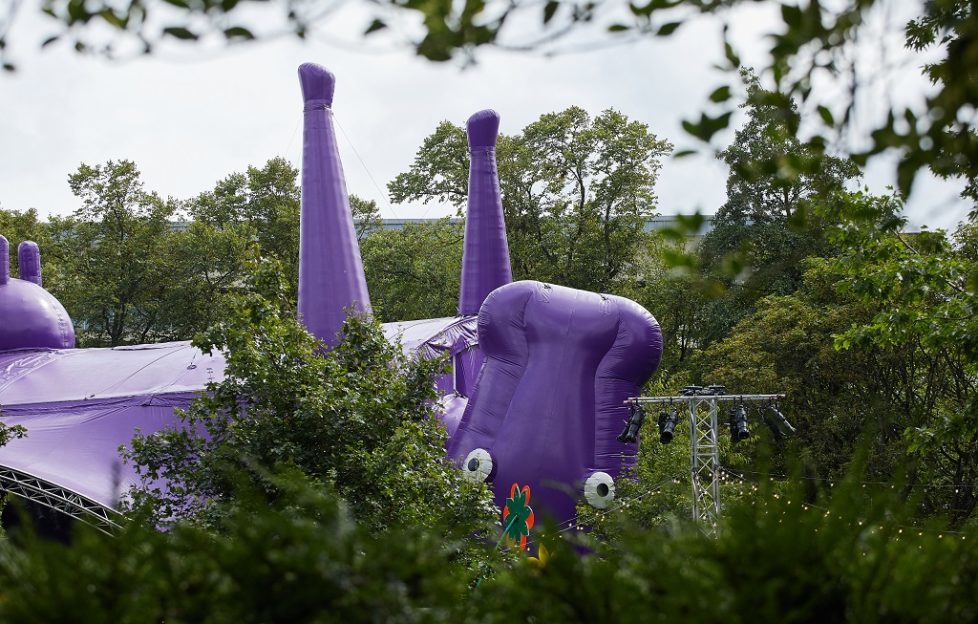 A Fringe venue which spent over £500,000 on 2018 shows this year has been delighted with its best year of awards, critical reception and ticket sales.
Over 200 shows, 17 awards and nominations, over £40,000 raised for charities, over 500 four and five star reviews made 2018 a terrific Fringe for Underbelly and its companies and artists.
Underbelly spend the money on 22 productions and co-productions this Fringe.
There were three Fringe First Awards, for Angry Alan, It's True, It's True, It's True and dressed; Queens of Sheba won an Edinburgh Stage Award; Break Free and OTOSOTR won Asian Arts Awards; dressed was shortlisted for a Total Theatre Award; It's True, It's True, It's True and Mistero Buffo won Stage Awards for Acting; Dangerous Giant Animals won the inaugural Sit-Up Award; Ahir Shah was nominated for the prestigious Edinburgh Comedy Awards for his show Duffer which played Cabaret Voltaire and Underbelly; The Brighton Fringe Award for Excellence went to Thrown, Garry Starr Performs Everything won the Balkan/Otherplace Award, and Hot Gay Time Machine won the Radio Reverb Out in Brighton LGBTQ Brighton Fringe Award; Two Three Weeks Editor's awards went to Maddie Rice for Pickle Jar, and Zach and Viggo and Thumpasaurus for Where Did The Love Go?; Killymuck's Aoife Lennon was shortlisted for the Filipa Bragancia award for a solo female performance.
With over 200 shows 2018 saw Underbelly's strongest year yet for ticket sales, with 422,120 tickets sold across its 22 venues and four sites – George Square, Circus Hub, Cowgate and Bristo Square.
This year marked the return of the stunning McEwan Hall after the University of Edinburgh's three-year £33million restoration, converted into a 900 seat venue which hosted the explosive family show Brainiac Live through to Don't Tell Me Not To Fly, Nina Conti, Foil, Arms and Hog and Sh*tfaced Shakespeare.
Ed Bartlam and Charlie Wood, directors of Underbelly said: 'We are delighted that so many of our companies and artists have been recognised with awards, strong audiences and superb reviews. We have a wonderful team of programmers who have brought together an entertaining, diverse and relevant programme of shows.
'We're still not on the scale of the big boys Pleasance and Assembly but we're delighted that our numbers of tickets, performers, staff and stars have grown on previous Fringes. We think though, for us, particularly this year that it has been about much more than numbers.
'It has been about the opportunity to support artists to perform here, to develop and invest in shows, to present a strong line up of new writing, innovative comedians and the best of international contemporary circus, and give space to those who want to create work which not only entertains but also addresses issues which affect us all.
'We are particularly pleased that our Untapped Award, which we run in collaboration with New Diorama Theatre, has been a terrific success with the three plays dressed, It's True, It's True, It's True and Queens of Sheba receiving a huge number of four and five star reviews and awards.'
Underbelly featured in all three weeks of Fringe First Awards, picking up gongs for Angry Alan, dressed and It's True, It's True, It's True: The Scotsman described dressed as full of 'joy, passion and a rich flow of energy' and Angry Alan as 'packs a giant punch'. dressed was also shortlisted for a Total Theatre Award.
This year saw Underbelly's largest programme of accessible performances with 48 performances in step free venues, captioned, BSL interpreted, Relaxed or Makaton signed.
Underbelly held the Big Brain Tumour Benefit for the second year, this time in the magnificent 900-seater McEwan Hall. The line-up included Susan Calman in her only Fringe appearance this year, joined by Joel Dommett, Nish Kumar, Zoe Lyons, David O'Doherty and Rhys Nicholson. The event sold out and all ticket income (£15,000) is going directly to the BrainTumour Charity, matched by Underbelly announced to raise a total of £30,000 on the night and more in online donations.
A further £13,250 was raised through benefits with Stand Up For Cancer, Austentatious presents Crosstentatious! for Waverley Care, Werewolf: Live…Charity Spectacular! Bongo Club Cabaret vs Cancer and Naked Cabaret for Body Gossip. The grand total raised for charities amounted to over £43,000.
The online giving page for Brain Tumour Charity is still open and the total is rising.