Musician Mairi is breathing new life into Auld Lang Syne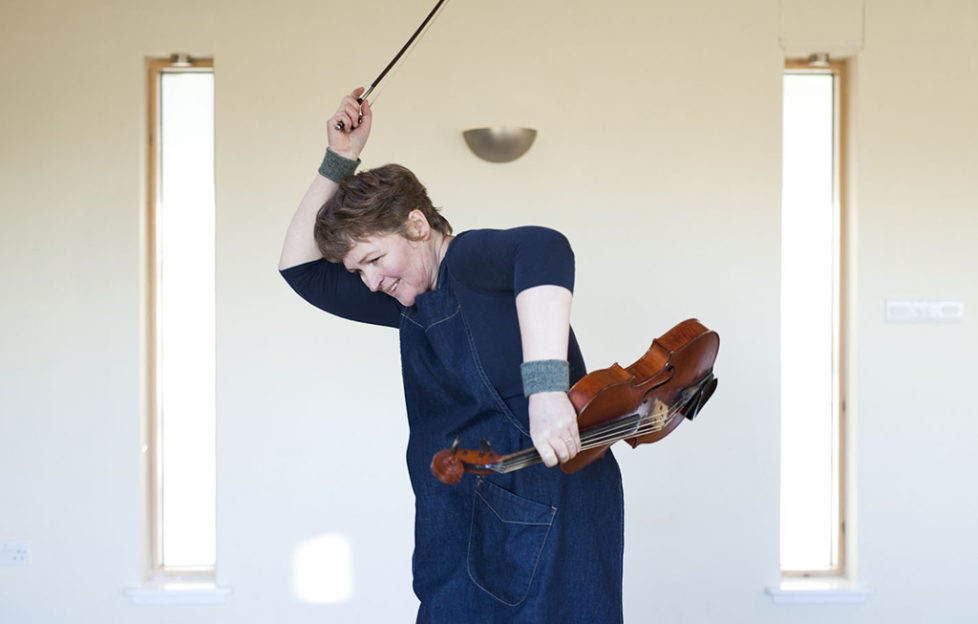 The story of Scotland's most famous song and the life of one of its most celebrated musicians are coming to the Edinburgh Fringe Festival.
Mairi Campbell: Auld Lang Syne is the story of Scotland's most famous song and the life of one of the nation's most celebrated musicians. Mairi follows her hugely successful solo theatre show Pulse bringing audiences on a new adventure taking in singing for US President Bill Clinton, a starring role in Sex and the City and a reinterpretation of the Robert Burns classic that changed her life.
Blending storytelling, dance and new music composed in collaboration with David Gray, Mairi Campbell: Auld Lang Syne explores the meaning of one of the world's most performed songs through the lens of Mairi's rich experience.
Delivered with her trademark wit, gentle charm and unparalleled musical ability the sequel to five star show Pulse is an unforgettable hour in the company of one of Scotland's leading artists.
With live music, animation and a singalong, this funny and heartfelt show resonates with wider universal truths.
Mairi Campbell: Auld Lang Syne is a continuation of Mairi's exploration of multi artform performance and this collaboration is co-devised directed and directed by Kath Burlinson, featuring a collection of tracks composed with musician David Gray with input from musician David Francis and featuring sculpture from sound artist Tim Vincent Smith and animation from Claire Lamond. Mairi Campbell: Auld Lang Syne is part of the 2018 Made in Scotland Showcase.
:
· Venue: Scottish Storytelling Centre, Netherbow Theatre.
· Dates: 2–27 August 4.30pm, BSL interpreted performances on 10 August and 24 August (No shows 13 and 20 August).
· Tickets: £10/12, preview 2 August, £8/10. Family tickets (2 adults, 2 children) £40.
· Box Office: 0131 226 0000 or online at edfringe.com
Read more about the Edinburgh Festival Fringe in Scottish Field's previews HERE.