It was a very pleasant Fringe for the Pleasance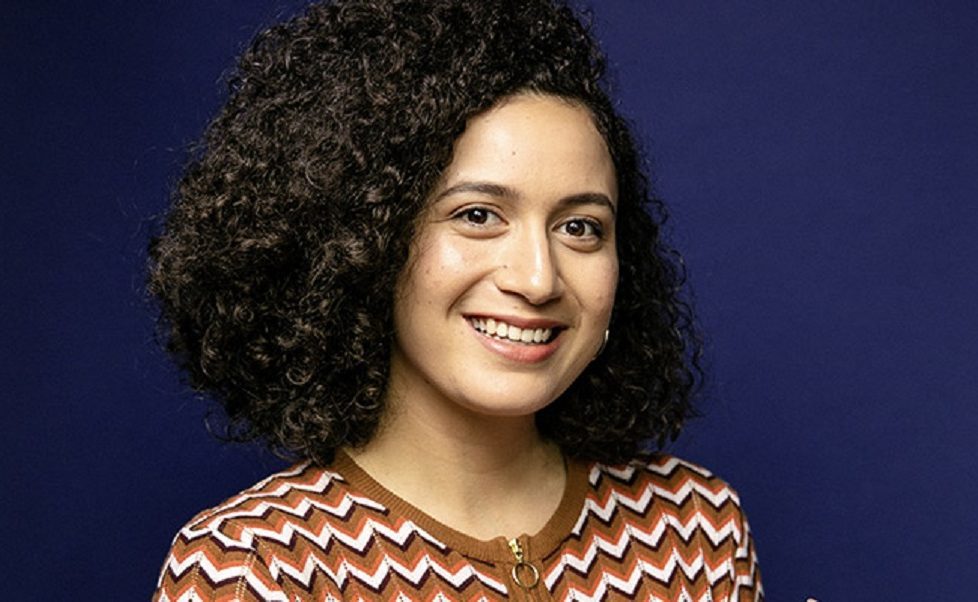 With its biggest and boldest ever programme, it has been a successful Fringe for the Pleasance.
With 5537 performances of 270 productions, record ticket sales and a trophy cabinet of awards that include Fringe Firsts and both annual Edinburgh Comedy Awards, the eclectic programme celebrated brilliant newcomers alongside acclaimed international artists.
In only its second year of Pleasance at EICC, audience numbers have trebled with people flocking to high profile acts such as Reginald D Hunter, Cirque Berserk!, Daniel Sloss and the Scottish Ensemble. The EICC also won Best Venue at this year's Accessible Edinburgh Festivals Award.
Overall, ticket sales this year at Pleasance have increased by 10% since 2017. The famous Pleasance Kidzone and the family programme continues to grow and flourish with over 55,000 tickets sold.
As a not-for-profit charity, the Pleasance provides an unrivalled platform for new talent to thrive. The organisation's artist development platform Pleasance Futures put over £135,000 of direct support into new productions and initiatives, including youth theatre group the Young Pleasance, graduate companies Clay Party and The Network, and the recipients of the Charlie Hartill Special Reserve Fund – the Comedy Reserve and Freeman.
Anthony Alderson, director of the Pleasance, said: 'I see Pleasance as one large family and this is reflected in both the acts who form our amazing programme and the staff who inject Pleasance with its contagious personality.
'At this year's Fringe we have hosted over 200 premieres and seen over 100 acts making their Pleasance debuts. I'm thrilled to welcome them to our fold. Pleasance represents every generation from the toddlers in Kidzone, to Young Pleasance, the newcomers in the Comedy Reserve, to those doing their debut hour and the more established companies and playwrights who have graced Pleasance with their presence over many a year. It has been a wonderful festival and I'm already looking forward to planning the next.'
It's been a remarkable year for awards at the Pleasance across comedy and theatre.
Pleasance dominated The Edinburgh Comedy Awards with Ciarán Dowd winning Best Newcomer and Rose Matafeo taking home Best Comedy Show. Furthermore, Pleasance was home to more than half of the 13 nominations. Alex Edelman, Kieran Hodgson, and Felicity Ward were among those nominated for Best Comedy Show. And, those nominated for Best Newcomer included Olga Koch, Sarah Keyworth and Sindhu Vee.
Last year's Best Newcomer, Natalie Palamides, returned to the Pleasance with her new show Nate, winning the 'Innovation, Experimentation and Playing with Form' category at the Total Theatre Awards.
The two Edinburgh Comedy Awards nominees Sarah Keyworth and Alex Edelman were also recognised with Herald Angels. Teatr Biuro Podrózy was also awarded the Herald Archangel Award for their sustained and valued connection with the Edinburgh Fringe.
After first performing at the Fringe in 1995 with Carmen Funebre, it was especially fitting that the award came to the company this year as they returned with the production to the Pleasance at EICC alongside its new partner piece Silence.
The Pleasance had a phenomenal final week. The Archive of Educated Hearts and Power Play: Funeral Flowers both received renowned Fringe Firsts from The Scotsman. Both pieces were performed in unusual site-specific spaces – a shed and a new town flat respectively.
Power Play: Funeral Flowers was also awarded the Filipa Bragança Award for an outstanding solo theatre performance by an actress – a sought-after award for which White by Koko Brown was also shortlisted. Shortlisted for the SIT-UP Awards which consider the social impact at the heart of productions were both Power Play: The Empty Chair and Freeman.
The Fringe's longest-running fundraising partnership between Waverley Care and the Pleasance has this year smashed through the £500,000 target. At the beginning of August, the unique partnership was £25,000 short of half a million pounds mark.
With bucket collections, text donations and the ticket sales from incredible annual events such as The Tartan Ribbon Comedy Benefit and Amusical, Waverley Care can continue to raise money and awareness of HIV and hepatitis C in Scotland.