New film will look at the Scottish Versailles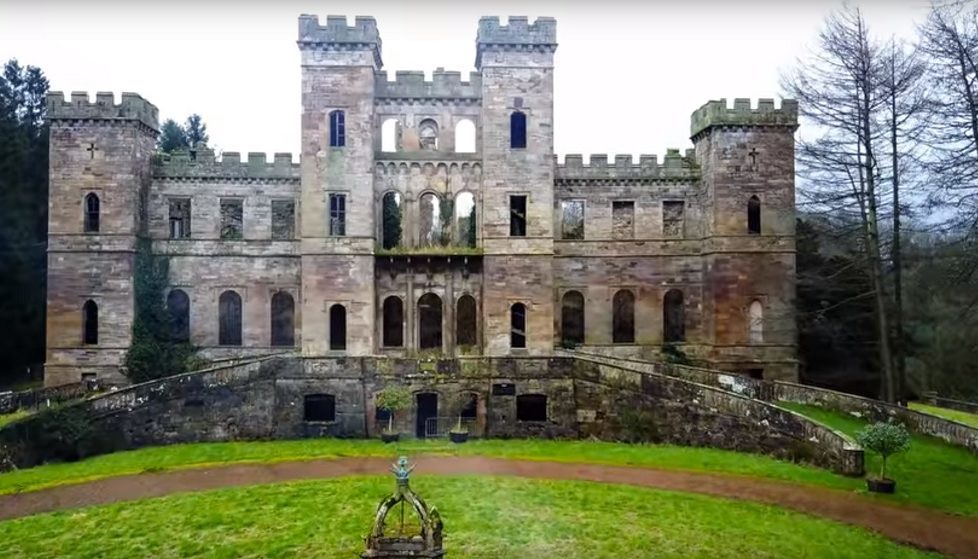 A group of students are working on a documentary film telling the forgotten story of a Scottish castle.
Loudoun is a documentary film, currently in production, by staff, students and recent graduates of Edinburgh College of Art, concentrating on the origins of landscape design in Scotland around 1700.
It tells the true story of how two boys at Loudoun Castle, near Kilmarnock, found a way to commemorate their dead parents by designing a garden, in  1690. Aged 11 and 15 years, the boys were the Earls of Loudoun and Mar. The pair were inspired by the famous Palace of Versailles, and the Earl of Mar went on to lead the Jacobite Rising of 1715.
As Loudoun Castle is now a ruin, the film was shot at Lennoxlove Castle in East Lothian, at Dalkeith Country Park and at Loudoun Hill.
Margaret Stewart, lecturer in architectural history at Edinburgh University's school of architecture and landscape architecture, said: 'This is a compelling story that discloses a great but little known national heritage of vast formal designed landscapes in Scotland around 1700 – these were modeled on the great park at the Palace of Versailles.
'Loudoun is a research project to show that real history can be more meaningful and more engaging than the average documentary. Instead of the usual voice-over and a presenter, the historical facts and documents are allowed to speak for the past.
'We used authentic interiors and landscapes, maps, fragile drawings and plans rarely seen in public, and specially made costumes and recorded music enhance this sense of authenticity.
'We are currently fundraising to complete the film by this autumn.'
Loudoun shows real history. There is no presenter, the script is almost entirely historical texts, landscapes, fragile drawings rarely seen in public, and features specially recorded music and costumes to enhance its authenticity.
To find out more about the project or to support it, click HERE.