Ukraine fundraising efforts around Scotland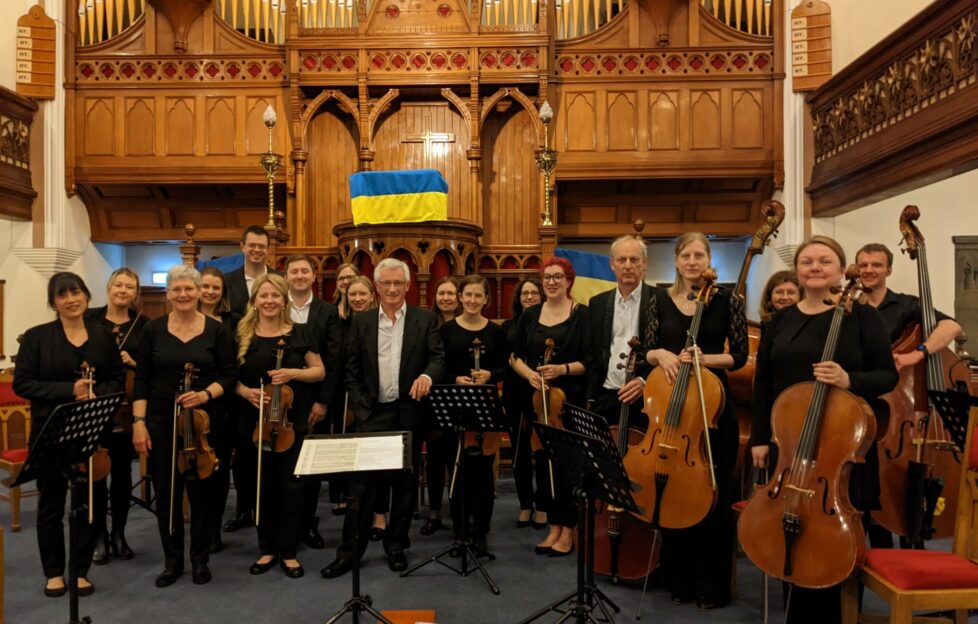 COMMUNITIES throughout Scotland are continuing to raise funds for people affected by Russia's invasion of Ukraine.
In Fraserburgh, a concert held last Saturday raised more than £4,000.
The concert, held at Fraserburgh South Church, was organised by Gareth John, conductor of Aberdeen City Orchestra, and featured solo soprano Amy Strachan.
Pupils from nearby St Andrews School were among those who made a donation to support Ukrainians affected by the war.
Caledonian Marts, the Stirling-based livestock auctioneer, raised just over £70,000 through a charity auction.
Businesses and individuals donated everything from livestock and machinery through to holidays and memorabilia for the sale, which took place in-person and online.
John Kyle, managing director at Caledonian Marts, said: "We were delighted with the support our auction received.
"When all was toted up, from sales and generous donations, we have a fantastic total of £70,064 to donate to UNICEF and via the Central Plains Group in Ukraine."
Meanwhile, the Arran Brewery has launched a beer called "Solidarity", with all the profits going to the British Red Cross's Ukrainian appeal.
Gerald Michaluk, managing director of the brewery, said: "It is important we support the people of Ukraine.
"It's almost unbelievable that a western facing modern country can be reduced to a war zone in days.
"While we must all unite against aggressors and condemn Putin's war, it is still the reality that words don't count for much, but actions do."
He added: "Beer is brewed all over the world and enjoyed by almost every nation, whether with or without alcohol.
"It is a symbol of what can unite us – Russian or Ukrainian – so let's hope before long they can once more enjoy a beer together."
Read more stories on Scottish Field's news pages.