Orchestras will grace the home of classical music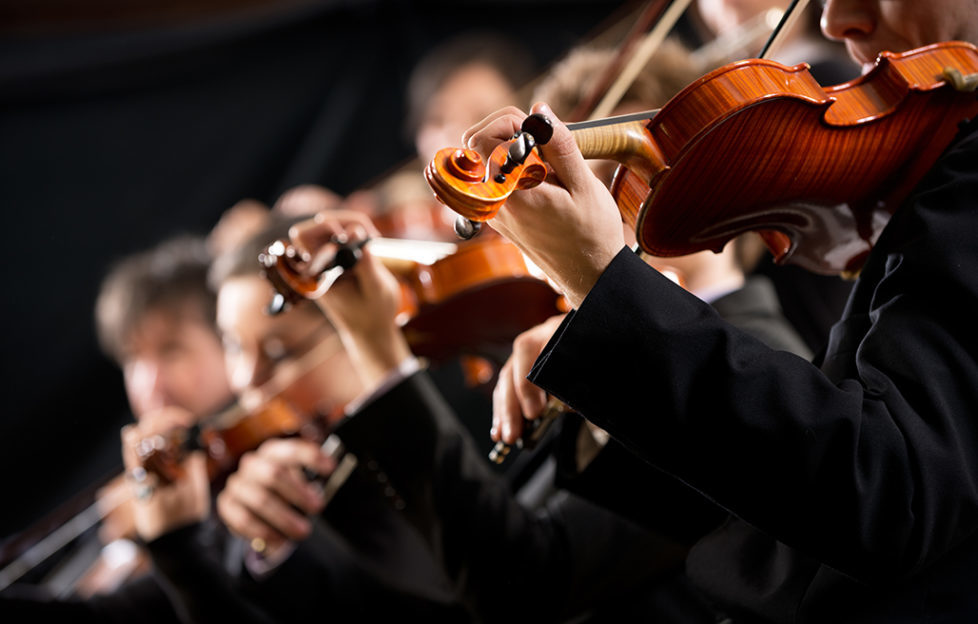 The Usher Hall, the home of classical music in Scotland, is set to welcome standout orchestras from around the globe next spring.
It will also play host to the country's own world-renowned classical ensembles.
The venue's own much-loved Sunday Classics season starts the New Year with a visit from the St Petersburg Philharmonic, the oldest orchestra in Russia.
It brings with it the explosive pianist Freddy Kempf for Rachmaninov's Piano Concerto No. 2, led by legendary conductor Yuri Temirkanov.
In February virtuoso violinist Marat Bisengaliev will perform Bruch's Violin Concerto alongside The Symphony Orchestra of India conducted by Martyn Brabbins, while at the beginning of April London's historic Royal Philharmonic Orchestra takes to the stage for a diverse programme of Vaughan William's Fantasia, Elgar's Enigma Variations and Beethoven's Violin Concerto performed by the phenomenal Pinchas Zukerman.
The Japan Philharmonic performs Beethoven's Piano Concerto No.3 with John Lill, unanimously regarded one of the finest pianists in the world, on the keys as part of a varied afternoon of music on 14 April.
The Usher Hall welcomes several of Scotland's own leading orchestras to the stage for a series of very special concerts this Spring. The Royal Scottish National Orchestra (RSNO) has a busy Spring season at the Hall.
Thomas Søndergård unfolds the glowing peaks and sweeping vistas of Bruckner's Romantic Symphony No.4 – music of Alpine grandeur and breath-taking beauty on 1 February. They return a week later with standout Scottish violinist Nicola Benedetti for the Scottish premier of Wynton Marsalis's Concerto in D for violin and orchestra. Elim Chan conducts Tchaikovsky's Romeo and Juliet on 15 February, while Sir Roger Norrington wraps up his RSNO Schumann series in heroic style, in a concert which features the bottled lightning of the Fourth Symphony on 22 February.
In March, Gilbert Varga conducts Dvořák's New World Symphony, Kensho Watanabe leads Orff's famous cantata Carmina Burana, and Søndergård directs Prokofiev's Fifth Symphony – forged in the flames of war, and dedicated, he said, to 'the greatness of the human spirit'.
Edinburgh's own Scottish Chamber Orchestra (SCO) welcomes 2019 in sparkling style on 1 January at its New Year Gala Concert. It has all your favourite Viennese Waltzes and Polkas from the Strauss family, guaranteed to put a spring in your step to start the year feeling upbeat. The orchestra returns on 14 March to perform Sibelius Symphonies Nos 6 & 7, before Nicola Benedetti joins the orchestra for an evening of Mozart on 4 April.
If you could hear silence, how would it sound? Well the BBC Scottish Symphony Orchestra (BBCSSO) attempts to answer with the massive stillness that opens Mahler's First Symphony: the starting point for a young artist's journey to the heart of absolute tragedy and glorious triumph. It's one of those pieces that simply has to be experienced live, and as part of BBCSSO's ongoing Composer Roots project, they'll uncover its origins in Jewish folk music with the klezmerband She'Koyokh on 10 February.
The Usher Hall is committed to supporting new talent, and in a partnership with Live Music Now gifts its stage to some of the most promising young classical musicians in their Emerging Artists series. There are three such concerts in January. The Scelerisque Duo on 14th are Hungarians Balázs Renczés and Viktória Sarkadi, who started playing together seven years ago in Hungary. They have been playing together ever since, and in this concert will perform some of their favourite works.
On the 21st is Alla Voce Duo (American mezzo soprano Sarah Pistorius and Hungarian pianist Alina Mészoly-Horváth), who will perform some of their great song repertoire including Britten's Charm of Lullabies and Debussy's Chansons de Bilitis, as well as works by Schubert. Finally, on 28 January Orcadians Aidan Moodie and Graham Rorie will feature an eclectic mix of traditional and self-penned tunes and songs from across Scotland and beyond.
On 12 April there will be a very special concert celebrating the 40th Anniversary of National Youth Orchestras of Scotland (NYOS), and its work in nurturing and developing the country's best and brightest young musicians. In the true spirit of partnership, NYOS Symphony Orchestra welcomes to the podium RSNO Principal Guest Conductor Elim Chan.
Four days later, Scottish Opera pays the hall a visit for Opera in Concert: Mascagni's Silvano. They give a long-overdue Scottish premiere to one of Mascagni's lesser-known verismo operas. Music Director Stuart Stratford conducts The Orchestra of Scottish Opera and a glittering line-up of soloists, including acclaimed soprano Emma Bell as Matilde.
The Usher Hall, opened in 1914, is Scotland's only 5 Star concert hall and is well loved by performers and audiences from all over the world because of its magnificent acoustics and atmophere. It's the city's key venue for visiting national and international orchestras and has been the main venue for the Edinburgh International Festival since 1947, hosting legendary artists such as composers Benjamin Britten and Dmitri Shostakovich, contralto singer Kathleen Ferrier and cellist Jacqueline Du Pre to name but a few.
Visit http://www.usherhall.co.uk/ for full details.