Online concert for 'Folk In Crisis'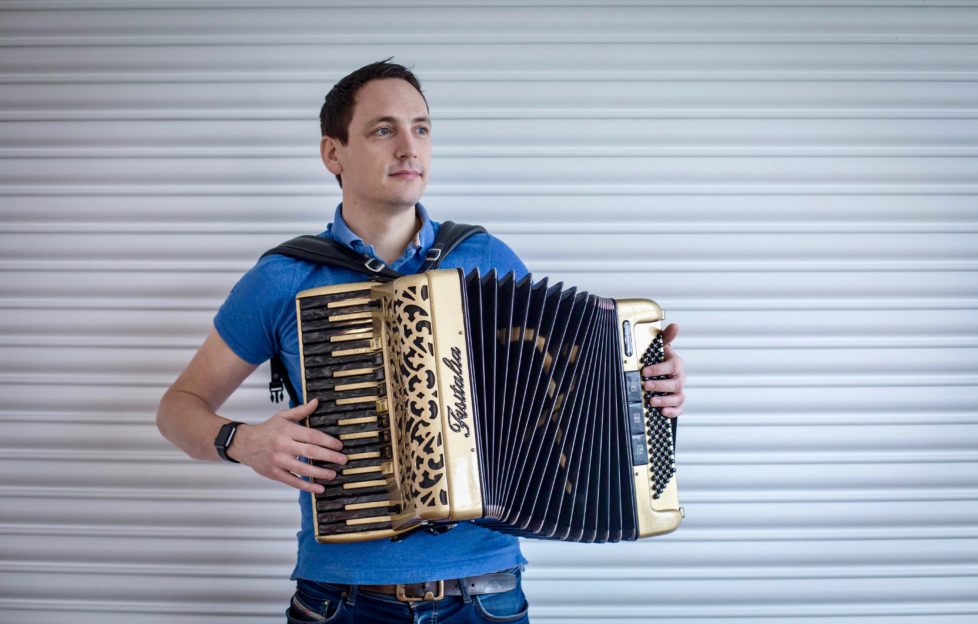 ACCORDIONIST and shinty star Gary Innes will perform in an online concert tomorrow night to raise money for Folk In Crisis, a fund that supports traditional musicians affected by the coronavirus lockdown.
Innes will be joined by Lochaber violinist Ewen Henderson, and will answer the audience's questions at the end of the performance.
The gig will be broadcast a 7.30pm on Youtube, with tickets on sale from organiser Hands Up for Trad, an organisation launched in 2002 to promote Scottish traditional music.
Simon Thoumire, Hands Up for Trad's founder and director, said: "I'm really excited to work with Gary on this fundraising YouTube concert, which is set to be a fun, vibrant and lively evening for everyone.
"It has been an exciting challenge to take an entire live music season online, and reach our audiences, industry and even deliver education programmes, fundraising to help offer support to the industry and ensure artists are still being paid for gigs and performances in the digital space."
Innes is one of the founding members of award-winning Scottish super-group Mànran and is an ex-Scottish shinty captain.
In 2016, he succeeded Robbie Shepherd as the presenter of BBC Radio Scotland's Take The Floor show.
Read more stories about Scottish musicians on Scottish Field's music pages.