Bringing Scotland's history to primary schools – in song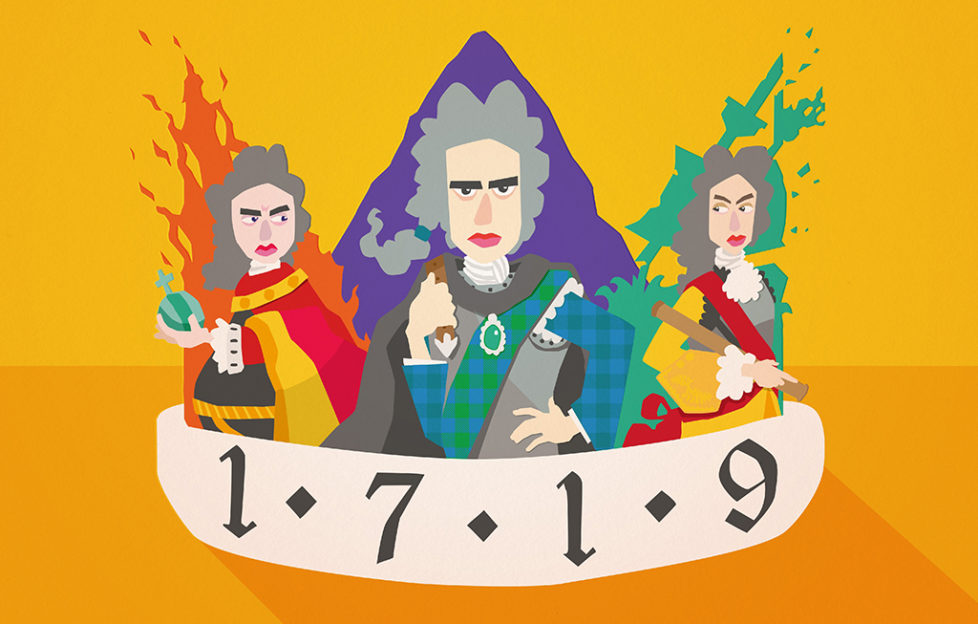 A new production from Scottish Opera will introduce the nation's youngsters to Scotland's history.
In the spring annd summer of 2019, thousands of primary five, six and seven school pupils will rehearse and perform an opera about one of the most dramatic periods in Scottish history: the Jacobite risings.
Entitled 1719!, the opera has been composed by David Munro, revised and re-orchestrated by Alan Penman with words by Allan Dunn. Pupils learn the words and songs in their classrooms with teaching materials prepared by Scottish Opera's Education and Outreach department and then work with a team from the Company to prepare for a performance in front of classmates, friends and family.
Scottish Opera's Primary Schools Tour hits the road on 14 January in Mosshead Primary, Bearsden and will visit 50 schools around Scotland including Glasgow, Edinburgh, Perth and Kinross and the Highlands, until March. It continues on 16 April, touring to schools in areas including Aberdeen, the Borders, the Western Isles, Shetland and Dumfries and Galloway.
1719! travels back to a key moment in Scottish history to tell the story of the Jacobite Scots locked in a desperate struggle to restore the House of Stuart to the throne of Great Britain, while the Hanoverian King George argued with other European rulers over the lands and riches of the New World.
King Philip of Spain sent troops and money to help the Jacobites in an attempt to distract the British government from this dispute. Pupils will go back in time 300 years when the Jacobites and their Spanish allies gathered in Glen Shiel for battle with King George's forces, in what was the last close engagement of British and European troops on British soil.
Scottish Opera's director of outreach and education, Jane Davidson said: 'An amazing way to learn about one of the most dramatic and exciting periods in Scottish history, 1719! features more battles than Braveheart and is a thrilling adventure that pits the Jacobite troops and their Spanish allies against the forces of King George's government in the mountains surrounding Glen Shiel.
'Although not the most famous of engagement in the Jacobite Wars, it had far reaching significance for Britain's role in Europe and 300 years later, is still recalled in the name Sgurr nan Spainteach (The Peak of the Spaniards) in recognition of the Spanish troops who fought there.'
1719! is supported by The Cruden Foundation, New Park Educational Trust, The Forteviot Charitable Trust, Scottish Opera's Education Angels and a number of other generous funders.
The spring tour of 1719! will take place between 14 January – 29 March. It will visit schools in East Dumbartonshire, Edinburgh, Clackmannanshire, Glasgow, South Ayrshire, Perth and Kinross, Angus, South Lanarkshire, West Lothian, the Highlands, East Renfrewshire, Fife, Aberdeen, West Dumbartonshire, Falkirk, Midlothian, Dumfries and Galloway and Moray.
The summer tour is from 16 April – 27 June 2019. It will visit schools in Aberdeenshire, the Borders, Fife, East Renfrewshire, Edinburgh, Inverclyde, the Western Isles, North Uist, South Ayrshire, Angus, Shetland, Cumbernauld, East Ayrshire, South Lanarkshire, Moray and Dumfries and Galloway.
More details about 1719! are available HERE.