A lifetime of events brought together in one album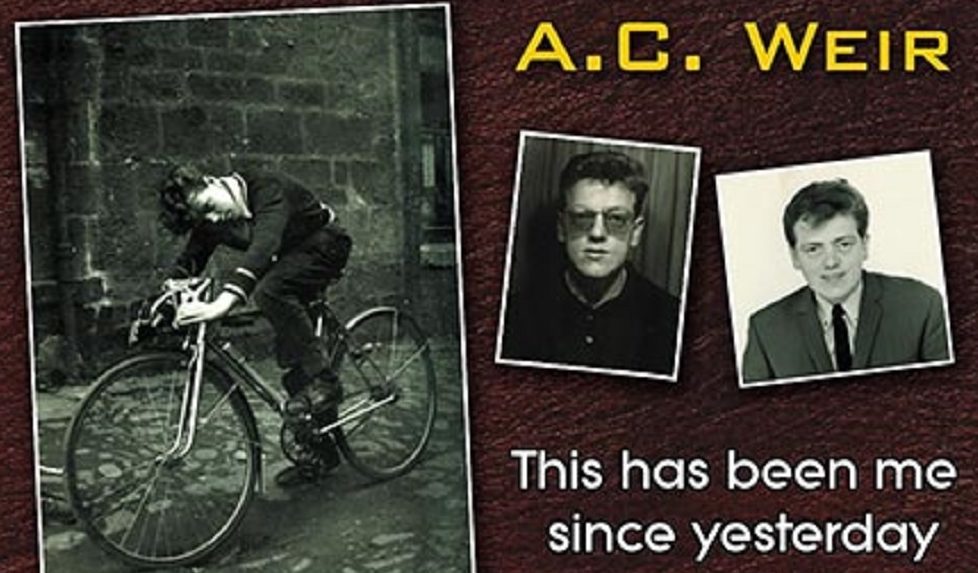 This Has Been Me Since Yesterday is the culmination of a lifetime's song writing for Glaswegian, Alex Weir and with more accessible recording technology now available, the 77-year-old has been able to create a fine album of his songs which at the time of writing were not intended for public release.
How lucky we are that therefore, that Raymond and Graham recognised their worth and persuaded their father to properly record some of his collection for everyone to now appreciate.
From the opening track Aberfan written in the aftermath of that tragic day in 1966, we quickly deduce that this is a serious album covering serious matters, tracking events in history his words resonating as clearly today as they did when composed.
In saying that there are humorous anecdotes such as Ah Wis Like That which details the exploits of a chancer that perhaps everyone has come across at some time or other.
From the poignancy of Thoughts From a Trench to the hard hitting Hiroshima, Alex doesn't hold back, his words somehow conveyed with more impact across the backdrop of a measured country/blues accompaniment ably and professionally delivered by a supporting cast of musicians that appropriately includes his sons.
The closing track Walk a Mile In His Shoes, an original recording perhaps made on a 'reel to reel' tape recorder cleaned up and minimally enhanced with up to date methods, is the stand out track for me. I understand why it might have been placed at the end, but I'd recommend listening to first as it gives a tantalising glimpse of how good Alex would have been in his heyday and provides a context for the rest of the album.
This is Me Since Yesterday is truly a labour of love the completion of which is all the more important as it is likely to be Alex's only present-time recording his health Having taken a turn for the worse towards the end of the process.
Diagnosed with Lewy Body Dementia, sadly he now requires full time nursing care and is probably unable to appreciate his efforts. Let's not allow emotion to cloud judgement though as Alex has left a grand legacy in his songs and perhaps his family may yet uncover further tape recordings to be polished and served to what will undoubtedly be a growing number of admirers.
Here's to you, Alex, and thanks for the songs.