Go on a strange (but wonderful) journey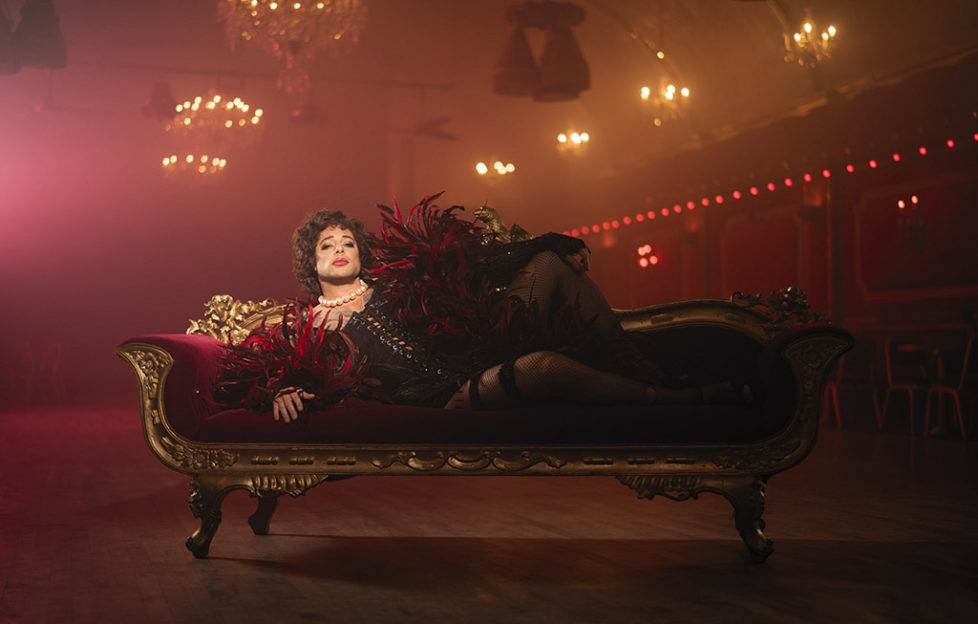 It's been over 40 years since Tim Curry donned his suspenders, corset and fishnets in his legendary role as Dr. Frank-N- Furter.
But judging by the crowd at The Edinburgh Playhouse last night, the cult phenomenon that is The Rocky Horror Picture Show is very much alive and well.
Richard O'Brien's musical comedy horror has continued to gain fans over the decades as they embrace the bizarre but brilliant combination of the colourful characters, the epic music and the sheer madness of it all. Lots of folk in the audience were dressed in their finest feather boas and corsets to see the show which added to the fun and vibrant atmosphere immensely.
Stepping into Curry's stilettos (and those are some pretty big heels to fill) was Duncan James – better known as a member of naughties boy band Blue, and more recently as Ryan in the Channel 4 soap Hollyoaks. From the moment he took to the stage in that glorious velvet cape and revealed his muscly tattooed body, complimented with fabulous blue eye shadow, impeccable contouring and deep red lipstick – the audience was entranced.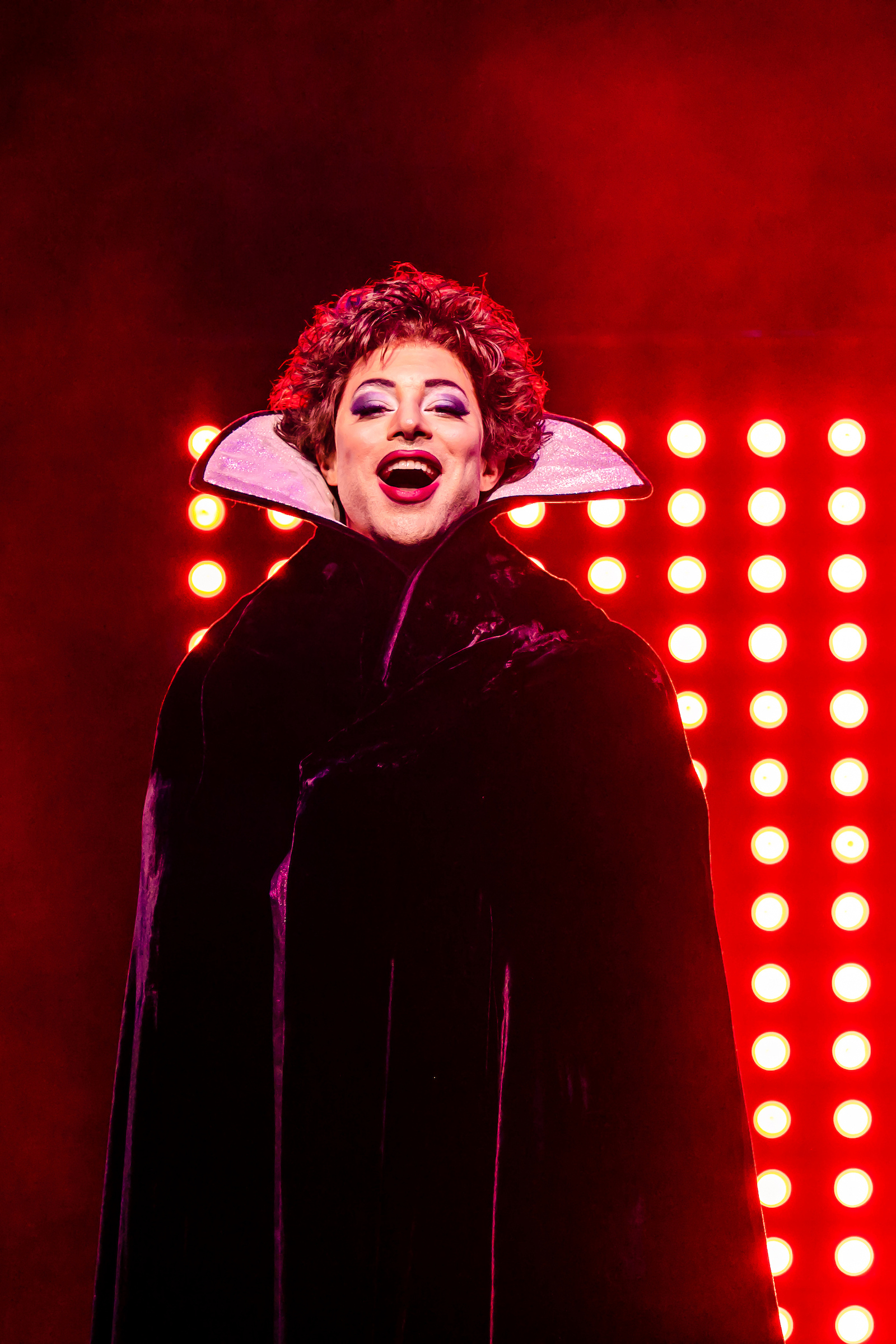 Duncan James as Frank. Photo Credit: Richard Davenport
Brad (James Darch) and Janet (Joanne Clifton), the innocent young couple who stumble upon Frank N Further's peculiar and eerie residence after getting caught in a storm, soon realise that things have taken a strange but surprisingly sexy turn. Clifton was perfect as the naive and pretty Janet and her voice was wonderful. While Darch played the role of Brad well, he was outshone by his on stage love interest's magnetic presence.
The narrator, Philip Franks was effortlessly funny with perfectly executed one liners, some of which had a much appreciated Edinburgh or Scottish slant. There was a lot of audience participation as is standard for The Rocky Horror Show and Franks was quick to bite back with hilarious responses which had the whole audience tickled.
Callum Evans flexed his way into the role of Rocky and his background as a professional gymnast was evident as we happily watched him back flip and cartwheel around the stage, all while looking like… well, the perfect man. Beyond his physical attributes, he showcased a lovely singing voice.
While Laura Harrison's portrayal of the Usherette and Magenta was very much on point and packed an impressive vocal punch, Kristian Lavercombe's Riff Raff was so very funny.
The costumes and set were fantastic and I particularly enjoyed both Frank N Furter's lab and Brad & Janet's car. The bed which was the crux of both Brad and Janet's giving over to 'absolute pleasure' was genius. Standing up right, it allowed the audience to see all the 'action' for want of a better phrase, and offered yet more hilarious moments.
Duncan James' Frank N Furter was excellent and he was undoubtedly the star of the show. I'd definitely be keen to see him in another production in the future.
If you're interested in seeing a sweet transvestite, having a good laugh and an enthusiastic sing along, this is the perfect show for you.
Running until 2 November.
Book tickets HERE
For more culture stories click HERE