The life of a young crofter on the Isle of Lewis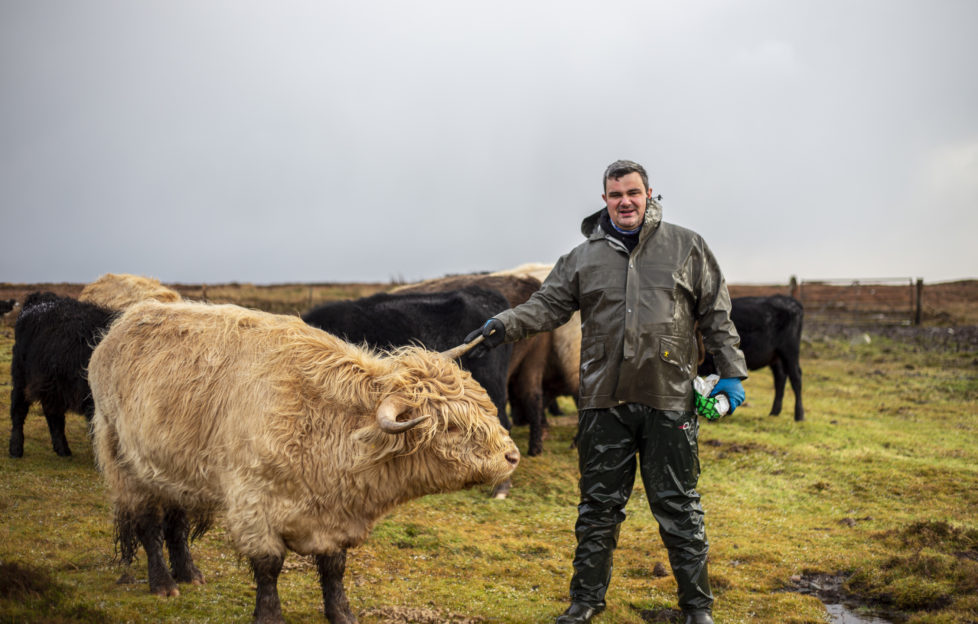 TV viewers will be able to discover more about the life of a Scottish crofter, through a new TV series.
An Lot/The Croft returns to Gaelic language channel BBC Alba tonight, Monday 6 January, from 8.30-9pm, for a new five-episode series.
An Lot/The Croft sees viewers catch up with young crofter Donald 'Sweeny' MacSween on his croft in the Isle of Lewis, a croft that has been in his family for over 100 years.
Sweeny first captured the imagination of BBC ALBA viewers in 2015 in the first series, as he tried to turn his passion for crofting life in to a full-time occupation. Over the last four years there have been many challenges as he strives to fulfil his dream. Now in his second year full-time, Sweeny is always on the lookout for something new to maximise his income from 'An Lot' as we find out.
In the first of five programmes he looks at different ways of using wool, and gets ready for 600 new hens, and is building a new shed shop for the tourists.
He also heads to the bright lights of Edinburgh for Scottish Field and Scottish Countryside Alliance's annual Scottish Rural Awards, where he is nominated, before heading back to the realities of crofting life and lambing – and early mornings, which is definitely not Sweeny's favourite time of the day.
In next week's episode, to be shown on 13 January from 8.30-9pm, Sweeny, continues as he strives to make a living from crofting full-time. On top of the day to day chores, including getting the sheep sheared, Sweeny puts his entrepreneurial spirit into overdrive!
Recent years have seen more and more tourists visiting the islands. The increase of cruise ships coming in to Stornoway has played its part, with many of the visitors keen to experience life on a Hebridean croft, and Sweeny is more than ready to welcome them with some typical cheeky charm.
After a tour of the croft, he goes in to sales mode, with some novel new wool products for his visitors to check out in his newly opened shop! He also reveals how a somewhat surprising job, cleaning out the hen house, provides him with moments of inspiration.