The critics have their say on Scots film Outlaw King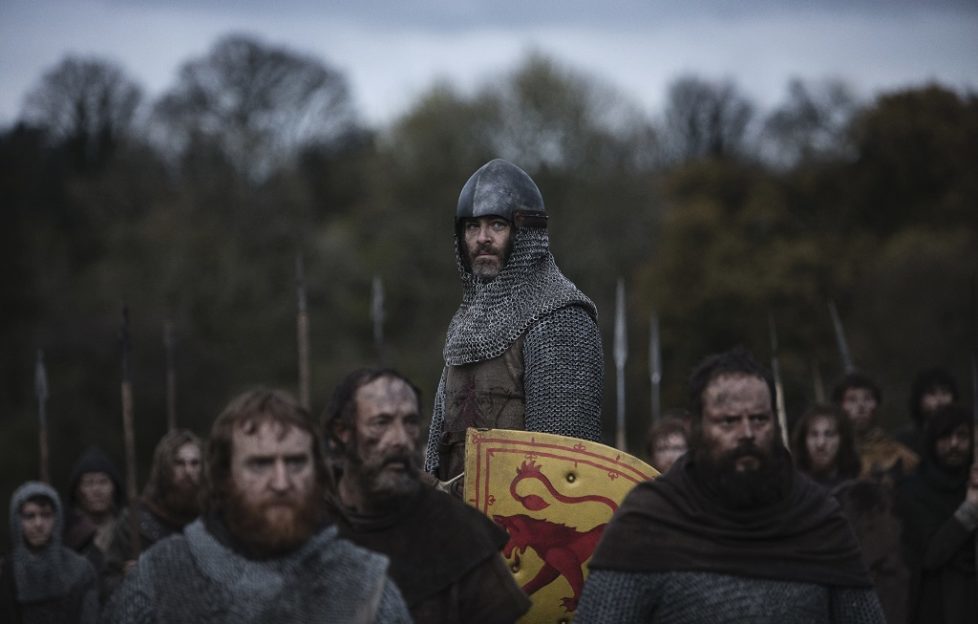 The newest film to be set in Scotland – Outlaw King – has arrived on Netflix today.
With a reported budget of more than $90m, Star Trek star Chris Pine plays Robert the Bruce, leading the Scottish fightback against the English occupation of the nation.
To mark the occasion, on Twitter, Netflix UK has even rebranded itself as Netflix Scotland (ps. watch Outlaw King).
The film is now available to watch to anyone with a Netflix subscription, and had a gala premiere in Edinburgh when members of the cast and crew attended to launch it.
But is it any good? Scottish Field has gathered together a round-up of reviews.
The Independent award it four stars, and Geoffrey Macnab writes: 'Braveheart was credited with boosting Scottish tourism and Outlaw King may well do the same. Between battles, it includes spectacular aerial shots of lochs and mountainsides. It's a thunderous piece of storytelling but not an especially subtle one.
'With so many testosterone-driven action scenes, Mackenzie leaves little room for characterisation. Outlaw King is one of the most expensive films made in Scotland. Even when it stumbles, you can't help but admire its epic scale and the sheer scope of its ambition.'
Writing in the Guardian, Peter Bradshaw gave it three stars, and said: 'Chris Pine is the unfeasibly handsome Robert himself, with a reasonable Scottish accent.
'Pine is a sympathetic and likable Robert. Stephen Dillane brings his distinctive world-weary menace to the role of the hated English tyrant Edward I. Billy Howle is his pampered and contemptible son, Edward, Prince of Wales, jealous of Robert's superiority in the matters of combat and masculinity. Florence Pugh is Robert's passionate and courageous wife Elizabeth. It is good to see James Cosmo lend his weight and force to the movie as Robert's father.
'This is an efficient and watchable film, concluding with Robert's resounding and historic defeat of the English and establishing independence.'
Another three star review was given by Paul Bradshaw on Den of Geek. He noted: 'Outlaw King for what it is – which is a pretty good, slightly silly, mostly enjoyable hack'n'slash epic. It's got its problems, and historians probably won't like it very much, but there's still plenty to admire if you always thought Braveheart didn't have enough mud and blood in it. Don't go expecting Braveheart 2, a history lesson, or anything you can watch whilst you're eating and you won't be disappointed.'
Kevin Maher gave it two stars in The Times. He said: 'Chris Pine proves an unlikely and ultimately uninspiring choice to play the 14th-century Scottish hero Robert the Bruce in this gore-splattered epic from David Mackenzie (Hell or High Water). Although dripping in authentic period detail (straw-strewn floors, arcane marriage rituals, dowdy autumnal costumes) and displaying a couple of conspicuous cinematic flourishes (including an opening "wow" tracking shot), the film simply can't shake off the feeling that it's a grittier, bloodier Braveheart, only not as effective.'
However, in the New York Times, Manohla Dargis said: 'The whole thing is a letdown, especially given that the last time its star, Chris Pine, worked with the director David Mackenzie, it was on "Hell or High Water," a neo-western written by Taylor Sheridan that had ideas and characters to go with its genre moves.
'Mackenzie is one of three writers credited on Outlaw King; it's evident that its problems started on the page and were so deeply ingrained that he never found a way to direct his way around them. The overlong, battle-heavy two hours (the movie has been trimmed since its festival run) also suggest that he was too in love with playing general by proxy.'