See Scotland as you've never viewed it before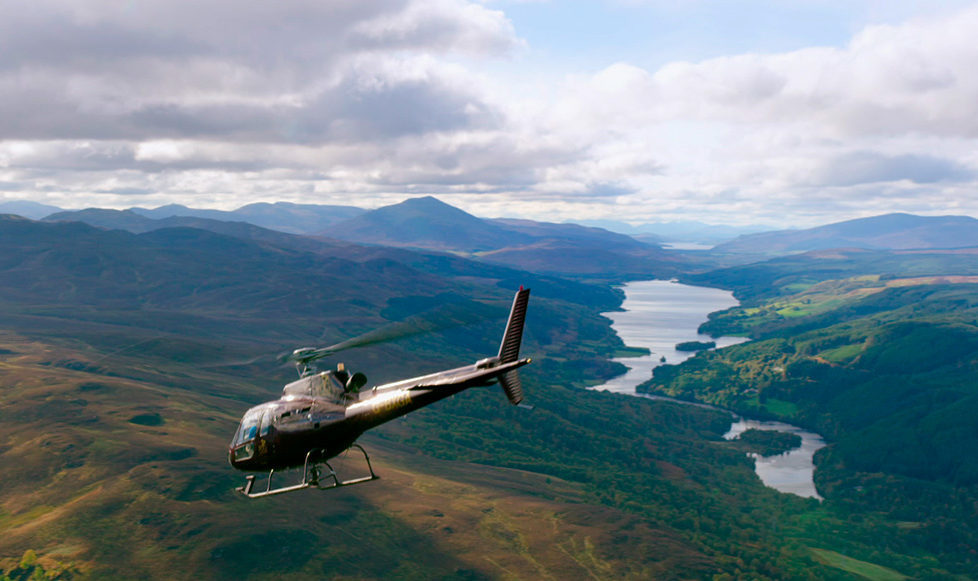 Television viewers have the chance to see Scotland as they've never seen it before.
In an exhilarating mix of aviation adventure and historical detective work, presenter James Crawford takes to the skies to explore Scotland's cities, coasts and countryside from the air.
Using rare archive from Scotland's National Collection of Aerial Photography and stunning graphics, places that exist only as photographs are brought back to life.
This extraordinary archive, managed by Historic Environment Scotland, is a unique record of a century of change and shows how lives and communities on the ground have been transformed in incredibly dramatic ways.
Together with dramatic sweeping aerial shots from our current times, they tell the story of the making of a modern nation.
In the first episode of the three-part series, presenter James Crawford discovers how the magical combination of powered flight and photography sparked a revolution that changed how we understood our world.
Beginning with the story of aerial photography itself, James takes to the air to discover forgotten factories, abandoned villages and secret military installations.
From the first pictures taken from World War One biplanes, to modern day drones and helicopters, this is the story of how Scotland's countryside, communities and cities dramatically transformed in just 100 years.
The first episode will be broadcast tomorrow (Wednesday, 16 May) on BBC One Scotland from 9-10pm.
The accompanying book to the series is published by Historic Environment Scotland (RRP £25), and is available from all good booksellers.