Scots believe they have met mythical creatures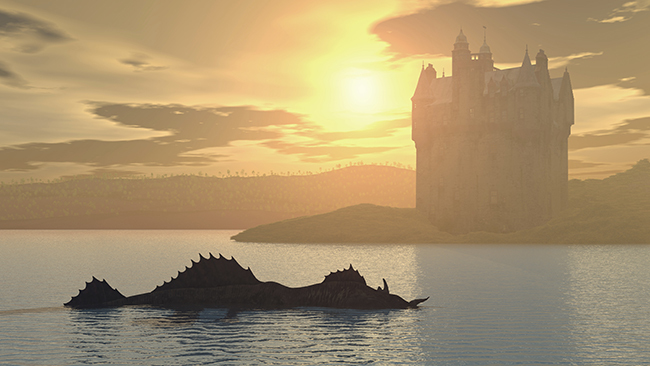 A new survey shows 14% of Scots believe that they have encountered a mythical creature at some point in their lives.
People from Glasgow are a lot more likely to claim this than people from Edinburgh with one in five (20%) in Glasgow making the bold claim, compared to one in 10 (10%) in Edinburgh.
Across the UK, more people believe they have sighted mermaids than the Loch Ness monster with 2 million claiming to have seen a mermaid, compared to 1.8 million believing to have spotted Nessie.
And 22% of the UK believe mermaids do, or could have once existed, but over a quarter (26%) of Scots think this.
The figures were released after a mermaid appeared to have been washed ashore this morning on the Thames.
But on closer inspection the mermaid was a siren brought to life with prosthetics, body paint and make up on a rock structure inspired by Copenhagen's own Little Mermaid, all to celebrate the release of Siren, a supernatural thriller about evil mermaids which launches at 9pm on Thursday.
Commissioned by SYFY, the research shows that 8.5 million (13%) of the British public believe they have seen a mythical creature, 2 million (3%) claim to have spotted a mermaid. Be it sea serpents, great snakes, the Loch Ness monster or mermaids, almost one in five Brits think there is some sort of mythical creature lurking in the River Thames, whilst over half of those surveyed (51%) believe we know more about space than we do the depths of the ocean.
Nearly two-thirds (65%) feel there are sea creatures we are yet to discover.
The creation in the Thames was inspired by the character of Ryn, played in the new show by British actress Eline Powell. Set in a coastal town that is legendary for having once being home to killer mermaids, Siren tells the story of a battle between man and sea as the predatory beings return to reclaim their right to the ocean.
The story starts when a bright marine biologist, Ben (Alex Roe), finds himself drawn to Ryn, a curious girl who harbours a deep dark secret. Is Bristol Cove's new arrival about to prove the folklore all too true?
Siren starts tomorrow at 9pm on SYFY with a double-bill.