Filming starts on season five of hit TV show Outlander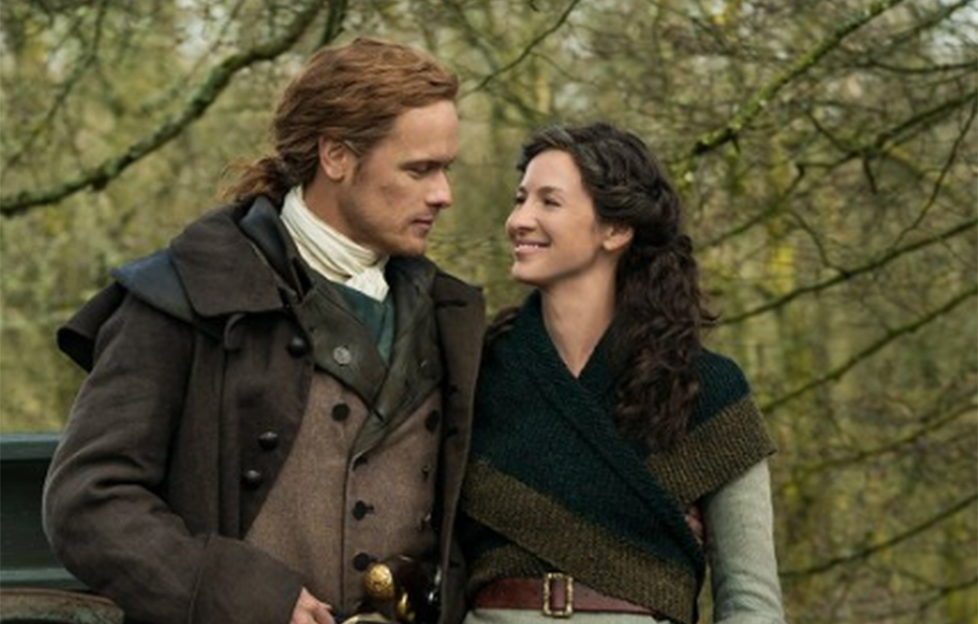 Scots can keep their eyes peeled for TV filming crews, as production has begun on the fifth series of hit TV show Outlander.
Filming got underway this week on the next 12 episodes of the internationally acclaimed TV series, which will be based on the events of The Fiery Cross, the fifth book in Diana Gabaldon's time-travelling romantic adventure series.
It has been adapted for TV starring Caitriona Balfe as Claire Fraser and Sam Heughan as Jamie Fraser, who fall in love after the events of Culloden.
The story will continue in colonial America as the Frasers build their new life on their namesake ridge.
Executive producer Matthew B. Roberts said: 'In season four, Jamie [Sam Heughan] and Claire's [Caitriona Balfe] decision to remain in the New World changes the course of their life together
'After being struck by the beauty of the North Carolina wilderness, untamed and uncultivated, they choose to call it home. Fraser's Ridge. However, what is a dream for some is a nightmare for others.
'Being at the centre of the birth of America is often a bloody and violent and heartbreaking matter.
'Now, in season five, Jamie and Claire's duty is not only to their loved ones, but to the community of settlers forming part of the ever-increasing Clan Fraser.'
Actor Heughan – who spoke exclusively to Scottish Field HERE – broke the news earlier this year that the acting duo would also be working as producers on the new season.
The Edinburgh actor shared the news on his Instagram Stories on April 4, posting an image of a storyboard under a placard with his name, titled 'producer/cast'.
In a statement released by the Starz Network, they said: 'Establishing a home in the New World is by no means an easy task — and protecting it proves even more difficult — particularly in the wild backcountry of North Carolina, during a period of dramatic sociopolitical upheaval.
'As Claire knows all too well, friends, neighbours and countrymen are unwittingly marching towards Revolution, with members of the elite ruling classes struggling to stifle the alarming undercurrent of unrest triggered by the Regulator Movement.
'Against this backdrop, which soon heralds the birth of the new American nation, Claire and Jamie are forced to ask themselves just how far they are willing to go to protect their home, and praying there will be no reason to light the fiery cross, an ancient Scottish call to arms.'
Starz has already renewed Outlander for a sixth season.