Behind the scenes of a Scottish caravan park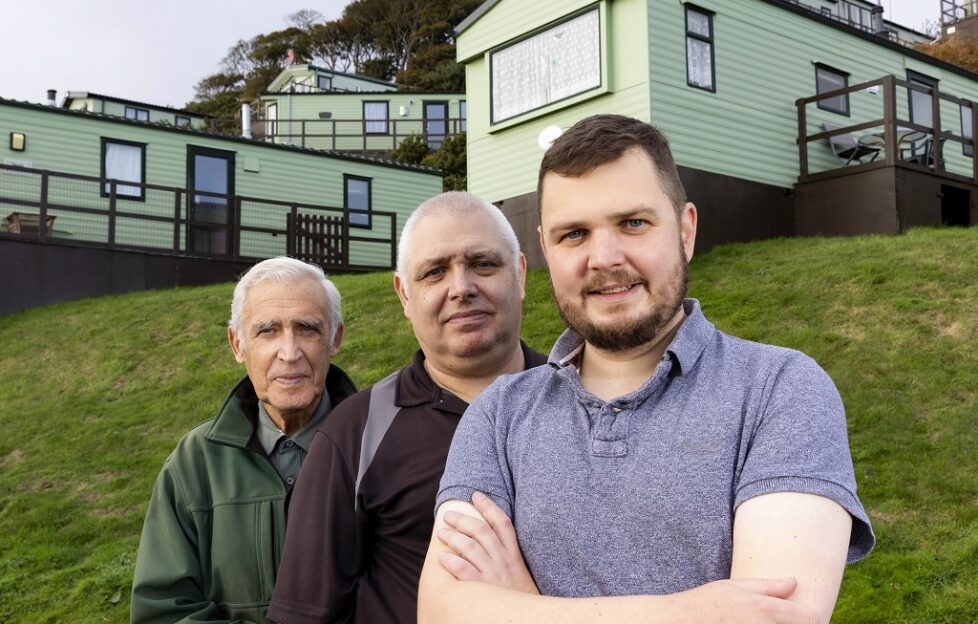 A new TV series going behind the series of a Scottish caravan park has arrived on our screens.
On Fife's coast, three generations of the Wallace family built and now run the Pettycur Bay Holiday Park, one of Scotland's biggest caravan parks, mucking in whatever the job.
The staff who help them are like extended family – from the bars and restaurant manager to the maintenance team. And then there are the hundreds of caravan owners who have made the bay their second home, enjoying the views from Kinghorn across the Firth of Forth, and their exploits are chronicles in Life on the Bay on BBC Scotland.
Whether the residents and visitors are there for the sunny beaches, seaside fairs or to get hitched, life on the park is never dull.
In the first episode, members of the Wallace family – including 82 year old owner and manager Tom, and his grandson, Steven – help install a brand new caravan on the steep hillside in blazing sunshine.
Over forty years the Wallaces have built the business up to 600 caravans and a hotel complex. The park's newest residents get the keys to their new holiday home, and Billy and Gibby from the maintenance team have the task of keeping the 47 acre site ship shape.
There's also an introduction to some of the many residents who've made the caravan park their second home, including Victoria, a writer of Gothic stories and semi-retired college lecturer from the United States, and Andrew and John, who had long dreamed of owning their own place in the picturesque park.
To watch episode one, click HERE.
The show is narrated by Edith Bowman, and Life on the Bay continues on BBC Scotland each Sunday from 9.30–10pm.