Lots to love and nothing to fear from Marina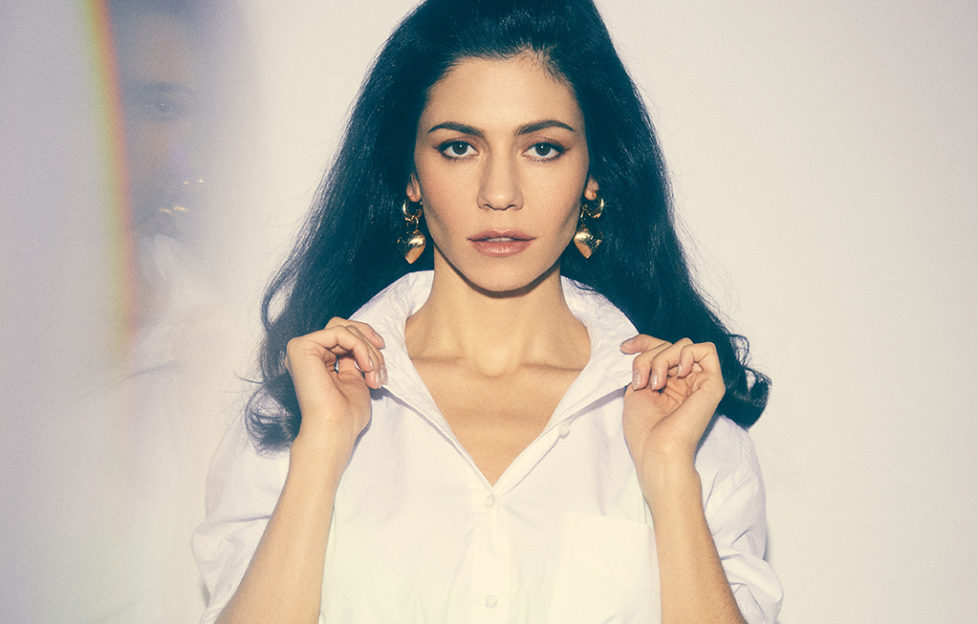 With three headline tours under her belt, Marina returns to Glasgow for a fourth, this time without the Diamonds and after the release of the new album Love + Fear.
The night began with a playlist curated by Marina in lieu of the usual support act. A bold choice that was perhaps not entirely ideal as the crowd was deprived of the usual warm up, although the atmosphere soon elevated when Marina took to the stage with new and beautifully penned Handmade Heaven, before continuing the set with the more known Hollywood and Primadonna.
Anyone familiar with Marina's music, especially her new album, will know that she fluidly moves between notes and effortlessly switches ranges from deep to lighter akin to falsetto. Still the case with her live vocals and evident in her new track Superstar.
As an individual Marina takes a lot of interest in philosophy, human interaction and the world around her which is strongly represented in her lyrics and there is a certain connection between her vocals, lyrics and audience during performances.
Unsurprisingly Marina chose to include Orange Trees in the setlist, arguably one of her less lyrically distinguishable tracks, yet more personally influenced by her Greek roots. The track embraces a summer feel, but on a dreich day in Glasgow, the slot might have been better filled with one of her other new songs such as Baby or True.
The second half of the set started rather dulcet with three consecutive new tracks: Believe in Love, Life is Strange and Soft to be Strong. She thereafter returned to a more upbeat rhythm, bringing the atmosphere in the room higher still whilst musically addressing in a slight tongue-in-cheek way themes of human behaviour in songs such as Karma and Savages.
Throughout the entire set the staging took a very reserved look when vacant. Nevertheless, when the lights and projectors awakened, the stage was brought to life with vibrant colour play and projected video.
The night drew to an end with high spirits after How to be a Heartbreaker, which meant that all of Marina's well-known songs were included in the setlist, thus leaving the audience enlivened.
Overall, Marina delivered a great performance, albeit incomparable to previous tours, fans still left satisfied. All things considered, I'll sure be there for her next tour.
Marina was performing at the O2 Academy, Glasgow.