A fantastic return with Calum Stewart's new album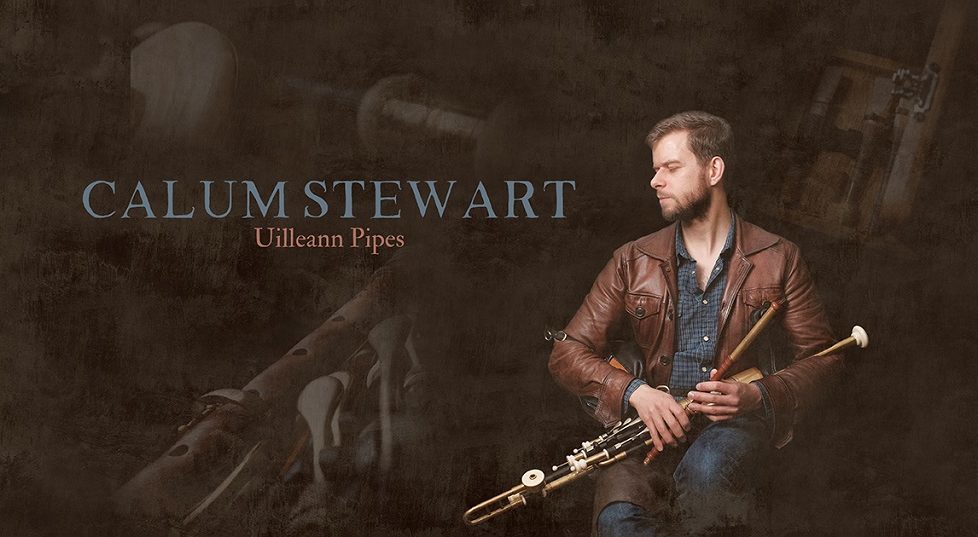 Calum Stewart inspires with Tales from the North, a superb new solo album that challenges the conception that Uilleann pipes are the preserve of Irish music.
Despite the initial Irish sound in the opening Am Monadh Ruadh (Gaelic for the Cairngorm mountain range) make no mistake that Calum's music is very much music steeped in his homeland of the North East of Scotland where the famous whisky river The Spey disgorges into the frozen North Sea.
Perhaps with a nod to the industry that feasts upon those waters Calum conjures up a real toe tapper in the Angel's Share set that finishes with J. Scott Skinner's mighty Glastone reel.
Skinner again features later in the romantic Music O'Spey, sensitively handled and beautifully played.
Calum lays out his Uilleann pipe stall out early in this recording and we have to wait until the delightful Bell of Ardclach before we're treated to his silky flute skills which feature so much in his debut album Early Wood.
In the near decade since that recording Calum has clearly been favouring the pipes which dominate this offering.
The time has been well spent though and his playing style is crisp, accurate and dare I say, distinctly Scottish?
Listening to the dual Randolph's Leap tracks one soon feels breathless from the chase and escape over the River Findhorn and as the album continues to the closing Lasses of Stewarton, another belter of a set, there is no doubt that the Uilleann pipes are here to stay.
With support from a host of talented names including Lauren MacColl, Éamon Doorley and Tony Byrne this is a great album to have and listen to time and again.