City art exhibition was the most popular in years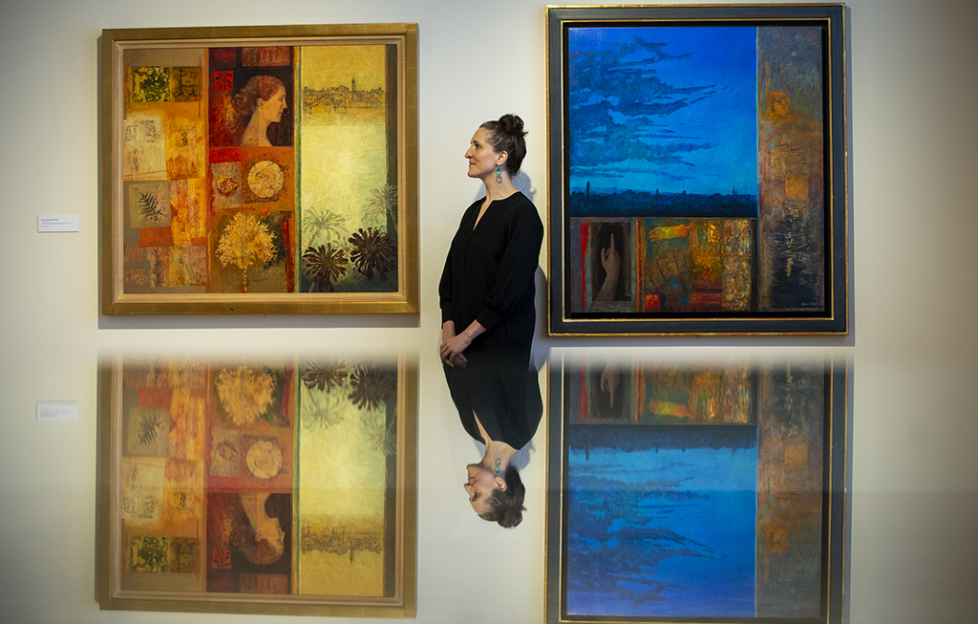 Last weekend marked the closing days of what has been the most popular exhibition at Edinburgh's City Art Centre in recent years.
Victoria Crowe – 50 Years in Painting, closed on Sunday, having welcomed over 40,000 visitors, from Edinburgh, UK and further afield, young and old, life long admires of Crowe's work and those who discovered it for the first time, to celebrate the life's work of one of the UK's finest artists.
50 Years in Painting proved hugely popular with visitors of all ages, from across the city and was supported by an engaging events programme for adults and families, from fashions shows, poetry readings, creative workshops, BSL and tours for visually impaired visitors.
A series of school sessions for P4-P7 classes from across they city also ran during the exhibition as part of the public events programme, with Crowe's work inspiring an entirely new generation of art enthusiasts through interactive art sessions in the gallery. In total, 33 free school workshops were delivered, with almost 1,000 children benefitting.
Since May 2019, the City Art Centre has hosted the first major study to showcase the esteemed career of one of the UK's leading artists, Victoria Crowe.
The first major retrospective of the celebrated artist embraced every aspect of Crowe's practice, spanning four gallery floors and featuring over 150 pieces, stemming from youthful student paintings which laid the foundation of her career to the assured landscapes and portraits of recent years.
Drawing from 50 solo exhibitions, 50 Years of Painting traced the rise of this exceptional artist, from early beginnings in which we catch glimpses of riches to come, through the highs and lows of her personal and professional life played out on canvas and paper, to recent years, where the cold light of a winter's day in the Scottish Borders or the heat of a Venetian sunset still echo Crowe's appreciation of early Renaissance and North European Painting.
Over a long, illustrious career, she has established herself as an artist whose work is instantly recognisable. Her oeuvre embraces many different concepts and art forms – she is skilled at portraiture, landscape and still life, and moves effortlessly between painting, printmaking and designing for tapestries, and most recently a collaboration with Matthew Rose for a performance of Winterreise, and with the composer Thea Musgrave.
Catching The Light – Poems inspired by the paintings of Victoria Crowe, a limited-edition book of poetry inspired by Crowe's work was published to accompany the exhibition, featuring work from Alan Spence, Christine De Luca, Gillian Allnutt, Peter Davidson, Susan Mansfield, and Estella Gray, Crowe's granddaughter.
Victoria said: 'Four floors of memories and for me, a visual diary spanning 50 years. As the exhibition closes, I realise that I will never see these works together in this way again – they will disappear back into people's homes, private collections, art galleries and museums.
'I feel it's so important for art to engage with the public and this exhibition seems to have reached and touched so many people. The school visits, workshops, lectures, poetry readings, fashion show and outreach groups have been so well received. That in itself has been immensely satisfying.
'I would like to thank the City Art Centre for hosting my Retrospective so beautifully, from curation and exhibition design through to publications and advertising.
'Also, thanks all those lenders, be they private or public, who have so generously loaned works, allowing them to be seen by a wider audience.'