Celebrating the work of Gerda in textile panels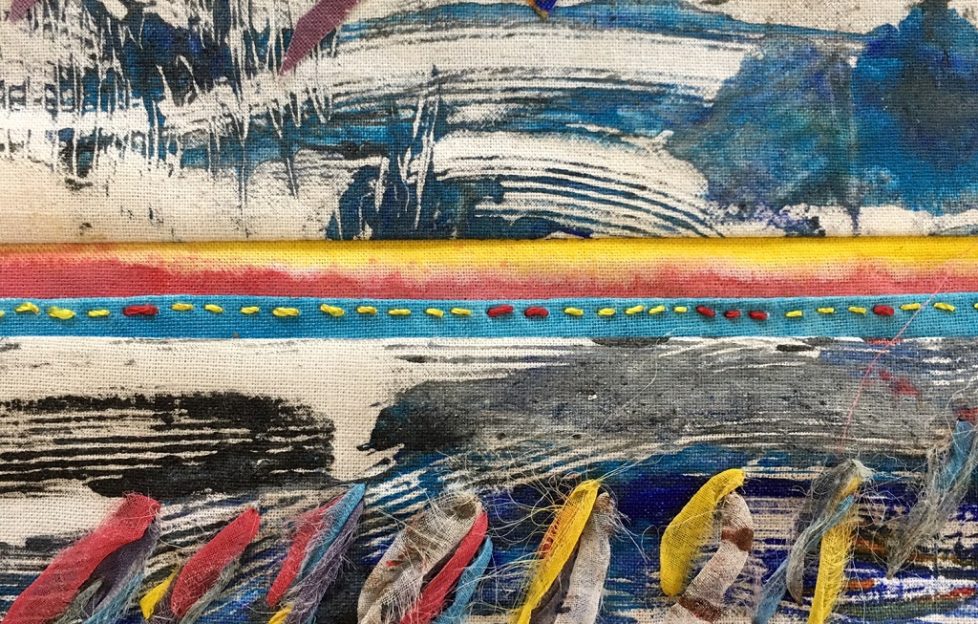 The 'ground-breaking' work of award-winning Scottish writer, actor, director and singer-songwriter Gerda Stevenson has inspired a new exhibition of 40 stunning textile panels.
In response to poems from Stevenson's fabulous collection: Quines: Poems in Tribute to Women of Scotland, Edge Textile Artists Scotland members were asked to select a poem and to interpret it in their own creative way.
The exhibition coincides with the publication of the second edition of Quines which includes a new preface and additional writing by the author who will deliver two readings from her book at the Central Library, Edinburgh, on Saturday 7 March, on the eve of International Women's Day, at 2pm and 3pm.
Edge Textile Artists Scotland have been operating as a group since 1999 and were formed in a merger of three art college textile groups (Edinburgh, Dundee and Glasgow), and continue to exhibit and promote excellence in contemporary textile art in Scotland.
The strength of the work produced by the members lies in those original art college principles of technical expertise, diversity of subject and creative approach to design and is clearly reflected in the expertise and diversity of each piece in this unique exhibition.
Gerda Stevenson has worked on stage, television, radio, film and in opera, throughout the UK and abroad. She is a recipient of Scottish Arts Council and Creative Scotland writers' bursaries, won the YES Arts Festival Poetry Challenge in 2013, and the Robert Tannahill Poetry Prize in 2017.
Her stage play Federer Versus Murray, directed by the author, toured to New York in 2012 and was published there by Salmagundi. In 2014 she was nominated as Scots Singer of the Year for the MG Alba Scots Trad Music Awards, following the launch of an album of her own songs Night Touches Day. She has written extensively for radio, including original plays and dramatisations of Scottish novels.
Tickets are available from HERE.
The exhibition will be open until Monday 30 March.