Celebrating 40 years of constantly moving art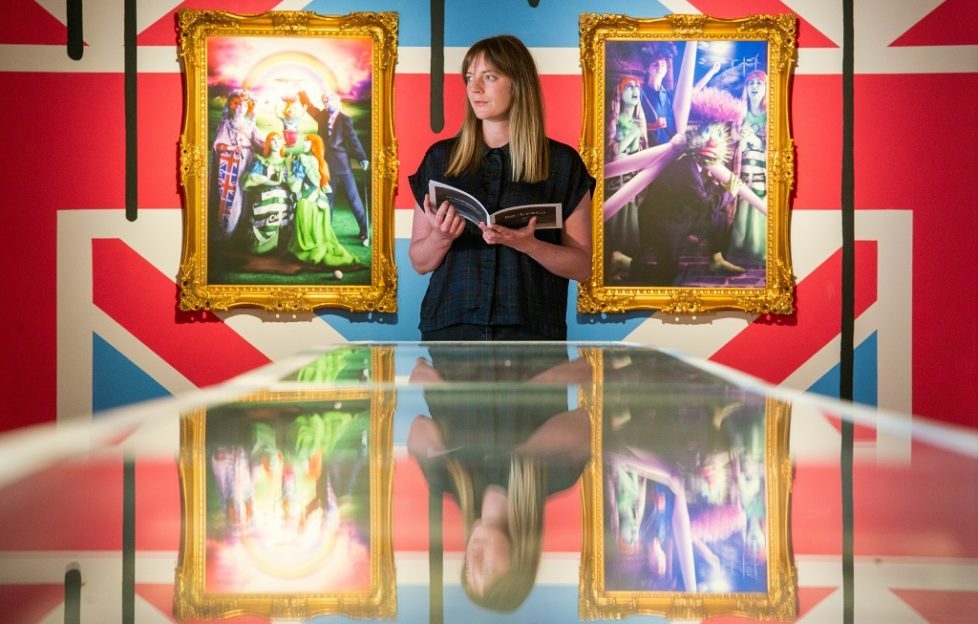 One of the most delightful things about art is that it never stays still.
For the past four decades, that's definitely been the case for the Travelling Gallery
Forty years of the Travelling Gallery is celebrated and showcased in a new exhibition at the City Art Centre, forming part of Edinburgh Art Festival, running from 28 July until 4 November, at the City Art Centre, Edinburgh.
The new exhibition, Travelling Gallery at 40, charts the history of the contemporary art gallery in a bus which forms a unique and integral part of Scotland's cultural provision and its commitment to making art inclusive and accessible.
From Lerwick to Dumfries and Renfrew to Dunbar, Travelling Gallery has taken art to every part of Scotland so that people from every background and community have had the opportunity to engage with excellent, experimental and inspiring art practices.
In this its 40th year an exhibition over two floors at Edinburgh's City Art Centre will celebrate Travelling Gallery's journey – past, present and future, and take pride in Scotland's commitment to take art out to communities.
Housed within a newly commissioned and site-specific installation by Scottish artist Mike Inglis entitled 'Settlement', an active programme of talks and events will provide a platform for bigger discussions on the accessibility and diversity of contemporary art in Scotland.
The programme will not only celebrate the important and integral work of Travelling Gallery but will explore and test its values within todays contemporary context, advocating for its vision that Scotland is a nation in which everyone has the opportunity to experience and engage in the arts.
Travelling Gallery's rich and socially important archive will also be shown for the first time alongside some of the original artwork from its incredible exhibitions history. The presentation will celebrate the enjoyment and excellence that has embodied the organisation since its inception in the late 70s and will allow the viewer to reflect on the last 40 years of the Scottish visual art scene.
The artists who have contributed to the Travelling Gallery over the years include Christian Marclay, Lucy Skaer, Tania Kovats, Tessa Lynch, Rob Churn, Torsten Lauschmann, Charles Avery, Rachel Maclean, Ilana Halperan, Christine Borland, Ross Sinclair, Nicolas Party, Ciara Philips, Douglas Gordon, Mandy McIntosh, Dalziel + Scullion, Jonathan Owen, Charlie Hammond and Henry Coombes to name but a few.
Travelling Gallery will still be on the road its 2018 programme will celebrate the organisations commitment to showcasing the best in current contemporary art.
The spring exhibition Are Teenage Dreams So Hard to Beat? Explores our adolescence through work by Arpita Shah, Alice Theobald and Holly White. The autumn 2018 tour will see a new commission by emerging Scottish artist Gordon Douglas, where he will cleverly observe Travelling Gallery as his subject.
Claire Craig, curator of the Travelling Gallery said: 'Everyone involved in the Travelling Gallery over the last 40 years is so excited to celebrate and shout about the incredible work the organisation has done and continues to do. Not just in providing access to contemporary art but making it fun, enjoyable and inclusive.
'The wealth of artists Travelling Gallery has worked with over the years should also be noted, commissioning work by exciting Scottish artists and exhibiting work which is reflects the best of international visual art.'
Travelling Gallery is a contemporary art gallery in a bus. It was initiated by the Scottish Arts Council in 1978 and began as a one-person curator and driver operation.
In 1983 it was considered so successful that SAC invested in a new bus, purpose designed, which went out on the road for the next 25 years.
In 1997 it transferred to CEC with funding to continue its national service. In 2007 the demand for the service and additional funds from the National Lottery and CEC enabled the building of a brand new, improved and inclusive Travelling Gallery bus.
The exhibition is open seven days a week, from 10am to 5pm, with free admission.