Celebrating 25 years of radio success Off the Ball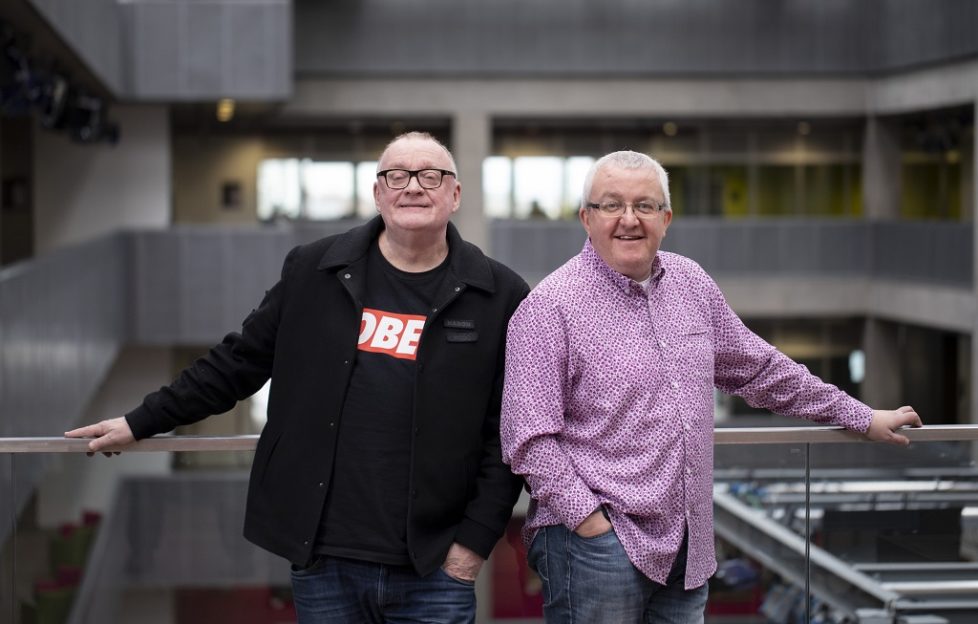 A Scottish radio show marks its 25th birthday this year – and it's being marked with a special TV show.
 From its football fanzine comedy roots, to a cornerstone of Scottish cultural life, Petty and Ill-Informed is a documentary telling the inside story of Radio Scotland's Off the Ball.
Featuring rare archive and interviews with Lorraine Kelly, Kirsty Wark, Sanjeev Kohli and Christopher Brookmyre the documentary captures the spirit and the stories that have made this much-loved programme essential listening down the years.
Off the Ball is celebrating its 25th anniversary this year, having aired for the first time in 1994 when its original host was Greg Hemphill, long before his Chewin' The Fat and Still Game days. And since 1995, Stuart Cosgrove and Tam Cowan have entertained Radio Scotland's audience with a broadcasting partnership that has become a national institution.
Saturdays simply wouldn't be the same without Off the Ball's rebellious take on the beautiful game in Scotland.
But the effortless appeal of Off the Ball didn't happen overnight – in fact, it almost didn't get past the first week. But the programme has jumped over some tough tackles along the way to become a permanent fixture on the airwaves.
Inspired by the football fanzine movement of the 1980s and 1990s, Off the Ball was created to be the antidote to traditional mainstream football coverage; upsetting the authorities and poking fun at the establishment – sometimes getting into trouble with the BBC bosses.
Over the years, the programme has changed and responded to technology, expanding the reach of its guests from the world of football into politics and entertainment – and cementing the roles of its two presenters as the 'Odd Couple' of Scottish football.
Off the Ball: Petty and Ill-Informed will be shown on Wednesday, 18 December on BBC Scotland from 10–11pm.