The man who destroyed Edinburgh Castle and Arthur's Seat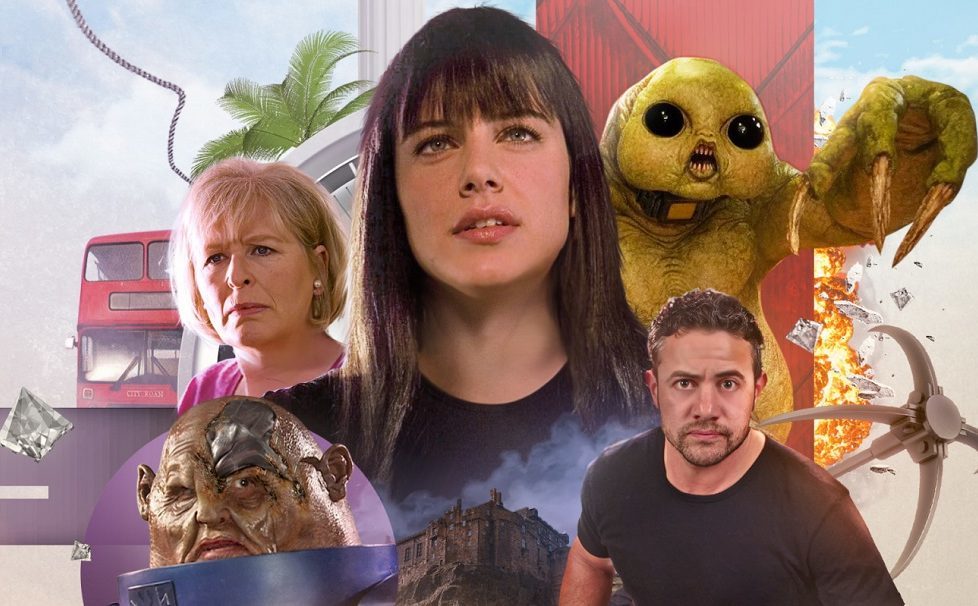 Two of Edinburgh's most famous landmarks are destroyed during the Festival in a new action adventure story from a Scots comedy writer.
Earlier this week, Scottish Field reviewed Death on the Mile, a full-cast audio adventure story by Donald McLeary, from Rutherglen in South Lanarkshire. Donald co-writes award winning Radio 4 comedy Fags, Mags and Bags, and previously worked on Chewin' the Fat.
The adventure stars former EastEnders star Michelle Ryan as Lady Christina de Souza, a character who featured in a TV episode of Doctor Who with David Tennant.
Released by Big Finish Productions, Donald reveals that his inspiration came from watching a blockbuster movie being filmed in the capital.
Scottish Field tracked the writer down, and he explinaed: 'It was a strange one, as they had talked about maybe doing a Caribbean island setting, but I decided to throw in Edinburgh as I was through there to see a play my friend was in. Afterwards, we went out and by chance, we were walking up the Royal Mile and there was Paul Bettany, when he shooting Avengers: Infinity War. I then thought Edinburgh was a good place to set a story.
'The script editor Matt Fitton said he wanted something exotic, but when I thought about it, a tropical island isn't your typical Doctor Who setting, whereas Edinburgh is. It's a worldwide tourist spot, and I remembered that two of its best landmarks are two extinct volcanoes – Arthur's Seat is one, and Edinburgh Castle is built on top of another. I then decided I'd like to set off one of them at the height of the tourist season!
'I also like those 1970s disaster movies where you've got to get out, pulling out all the stops. I think that fits into Doctor Who – a familiar setting with something out of the ordinary happening there!'
Donald didn't need to do too much research to capture the spirit of his leading lady, an upper class cat burglar, who has a London bus which can fly, after being augmented by alien technology.
He explained: 'For Lady Christina, because she had only appeared in the one story, that made it a lot easier.
'Because of that, there's lots more room to manouevre with her. There's a bit of Emma Peel [from 60s show The Avengers] in her, and Michelle Ryan is a great actress. I've been really lucky, getting to write to two charismatic leading ladies!
'I wasn't that bothered about writing up the posh side of her, as she's never really out of her depth and she seems really comfortable with aliens too.
'And I didn't really have to think much about writing for the bus, really. I just thought about someone putting the sounds in!
'The great thing about Doctor Who is that people tend to take things in their stride, like a flying bus. I park it outside an Edinburgh tenament, and when you think about it, there's nothing odd about that, seeing a big red bus outside some old houses. There's almost something quite Harry Potter-like about it, which is appropriate, given Edinburgh is the city where he was 'born'.
'I had great fun writing it, and there's definitely something very Douglas Adams about the whole set up, with a posh woman in a flying red bus.'