The genesis of St Andrew's Scots Memorial Church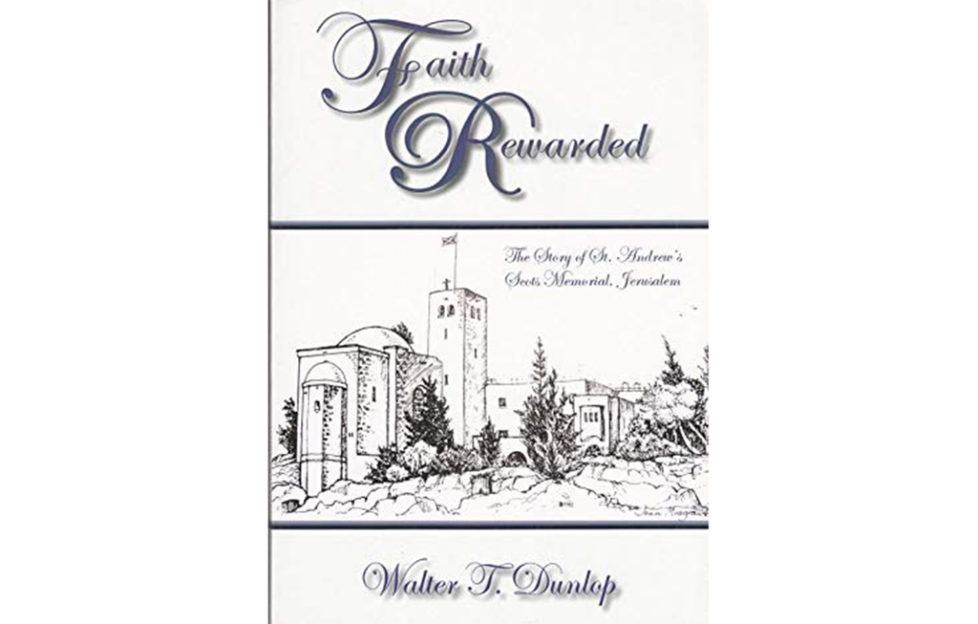 This is a hefty book which gives an account of the beginnings of St Andrew's Scots Memorial Church until 1967.
This is the story of one man's dream, a vision. It is the story of an enterprise unparalleled in the history of The Church of Scotland.
Walter T Dunlop captures the reader's attention with his commitment and persistence in facing up to the immense obstacles in Scotland and the shifting political scene in Palestine and Israel.
The author was employed as a member of staff of the Church of Scotland firstly in Malawi and then in Israel from 1986 to 1993. He was later appointed the Church's Middle East Secretary and retired in 2010.
The sacrifice of The Great War was marked by many memorials across the world. There is none more unique or poignant than the Scots Memorial Church of St Andrew's in Jerusalem.
The Society of Friends of St Andrew's, Jerusalem, supports The Church of Scotland in its work of maintaining this vital resource and its ministry in this most Holy Land.
Faith Rewarded: The Story of St Andrews Scots Memorial Jerusalem, by Walter T Dunlop, published by Upfront Publishing, £11.99.