Review: The Willow Tea Rooms Recipe Book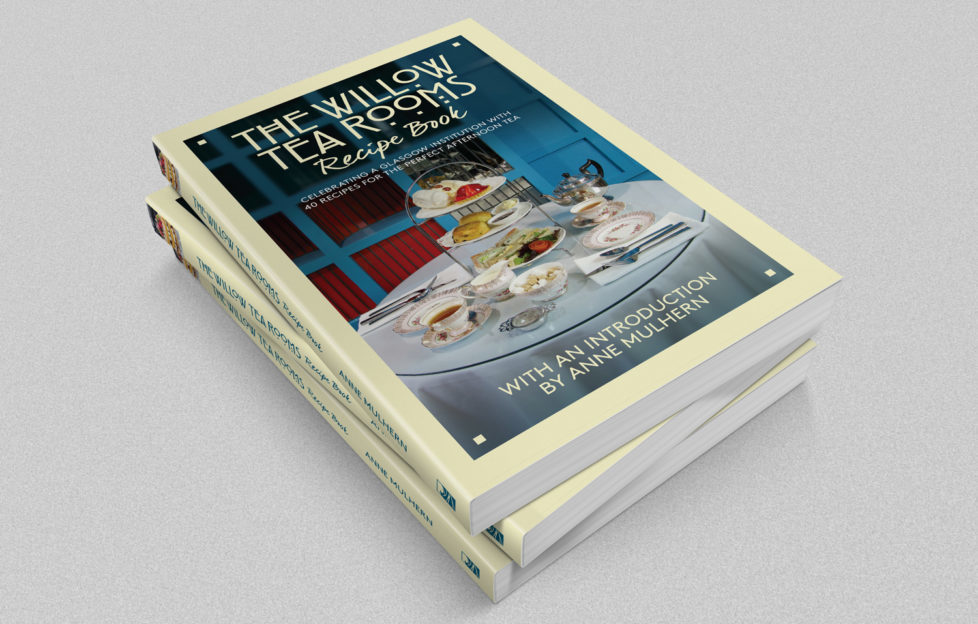 Story
The Willow Tea Rooms begins with the success story of Glaswegian Anne Mulhern MBE, the owner and founder of the eminent Glasgow institution. Having dreamt of owning her own business since ten years of age, Anne showed high levels of resilience that resulted in her hugely successful business. An inspiring tale, Anne also shares her own recipes that have aided in her success, as well as those of celebrity chefs such as TV presenter Kirsty Wark and Masterchef winner Gary McLean.
Highlights
Mulhern shows unyielding passion for her industry with a chapter dedicated to the history of tea, as well as an appendix with a comprehensive list of different varieties. This is a celebratory book for the business she has worked so hard for. It is pleasing to read of a Scottish business woman who had a frugal start, with having to help run her family household and give the majority of her wages at 15 to her parents, and still managed to forge her dream life. Indeed, you cannot help but be inspired by Mulhern. Some may argue starting up a business was easier 30 years ago, but her determined character is timelessly admirable.
Downfalls
The recipes have definitely been seen before. Of course, they are entirely relevant to the story of The Willow Tea Rooms, but there is nothing new in here. If you are interested in The Willow Tea Rooms Recipe Book purely for some different recipes, you probably already have them elsewhere. They are generic, tea time dishes, such as Victoria Sponge, scones and meringues. However, some recipes have been adapted to be gluten and dairy free.
Audience
The Willow Tea Rooms are loved worldwide, so anybody who is a fan would love this book. Overseas visitors may benefit from having the recipes, as they cannot visit the tea rooms as often as Glaswegians and British guests. However, locals would find it pleasant to read about a business so central to their community, too.
Verdict
An uplifting read regarding the well-earned success of Glasgow local Mulhern, The Willow Tea Rooms Recipe Book is an important snippet of local history and a warming, personal account of the founder. The recipes are common, but the story is not and would be enlightening for locals and tourists alike.
The Willow Tea Rooms Recipe Book by Anne Mulhern, published by Wild Harbour, £9.99.