One of the world's rarest books on show for one day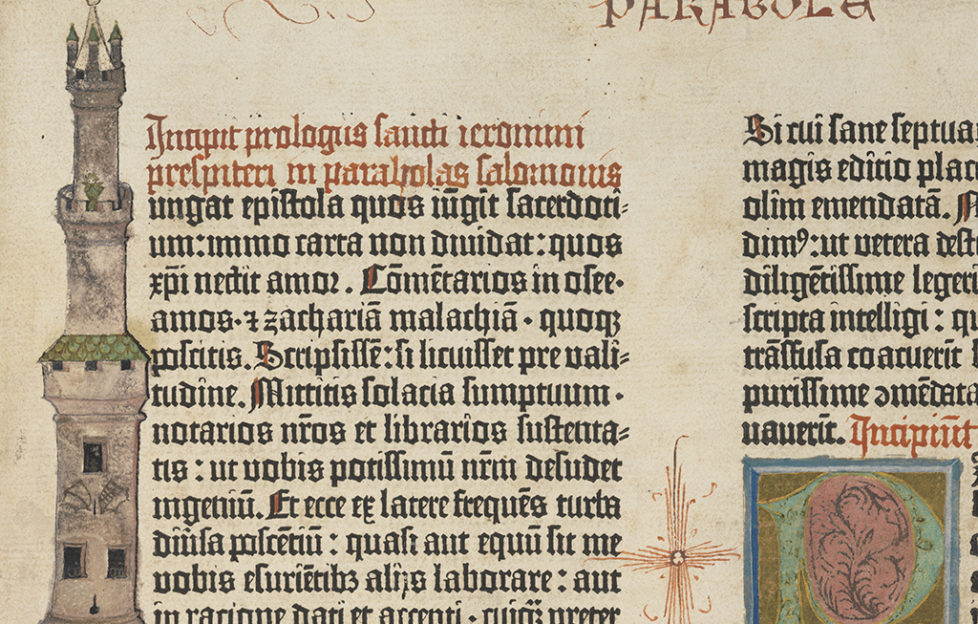 One of the world's most treasured books, the Gutenberg Bible, will go on display at the National Library of Scotland this week.
On Thursday (22 November), visitors to the Library will have the chance to see the book, produced in the 1450s by Johannes Gutenberg in Mainz, Germany. The Gutenberg Bible – as it later became known – was the first major book printed using moveable type in Europe.
Rare books curator Anette Hagan, said: 'The Gutenberg Bible is among the most precious items in our collections, and we're delighted to bring it out for a day for people to see. It caused a sensation when it made its first appearance at the Frankfurt Bookfair in 1455, and to this day it has only gained in significance.
'The printing press was arguably the greatest technological advance in communications before the modern age, and transformed the way ideas and information circulated as much as the internet has done today. Without it, significant world events such as the Reformation would not have had the far-reaching and fast impact that they did, and in time, printing propelled a growth in literacy and the consumption of literature unimaginable in Gutenberg's lifetime.'
The Bible will not be the only incunable (book printed before 1500 during the infancy of printing) available for viewing on Thursday. Also on display will be:
Vitae et sententiae philosophorum, Diogenes Laertius (3rd-century biographer of the Greek philosophers), printed by Nicolas Jenson in Venice, 1475. Jenson's roman typeface still influences typography today. Printing played a key part in spreading the Renaissance rediscovery of the classical world.
Peregrinatio in Terram Sanctam, Bernhard von Breydenbach's account of pilgrimage to the Holy Land. Printed by Erhard Reuwich in Mainz, 1486. Famous as the first illustrated travel book, this volume contains large woodcut panoramas of cities such as Jerusalem and Venice and the first Arabic alphabet in print.
Breviarium Romanum, printed by Nicolaus von Frankfurt in Venice, 1489, and Horae: ad usum Parisiensem, printed by Philippe Pigouchet in Paris, 1493. Both are service books, one of which is the only surviving copy anywhere in the world.
The Library's copy of the Gutenberg Bible is one of 20 complete copies still in existence. The entire journey from Mainz in Germany to the National Library is unknown.
However, we do know it was owned by Lord Provost of Edinburgh David Steuart from as early as 1796. He sold it to the Advocates Library for 150 guineas around 1806. The Bible, along with all non-law-related collections of the Advocates Library, was passed to the National Library when it was established by an Act of Parliament in 1925.
The display will take place at the National Library of Scotland, George IV Bridge, Edinburgh, on Thursday 22 November from 10am–6pm.