New book marks the thriving Glasgow food scene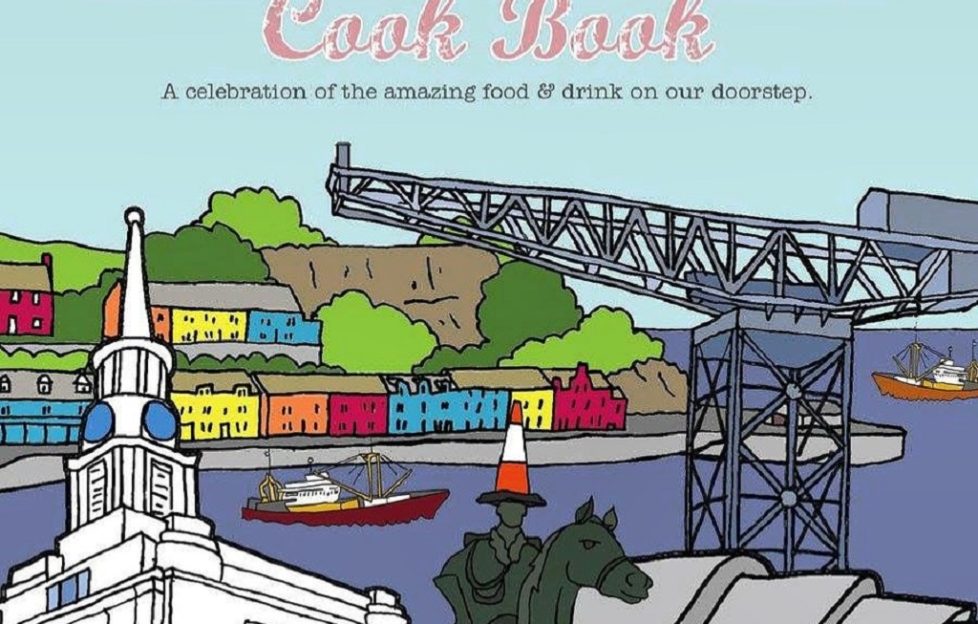 A new book is celebrating the vibrant food scene of Glasgow and the glorious west coast countryside.
Including the stories and recipes of award-winning restaurants such as The Gannet, Bilson Eleven, Ubiquitous Chip, Gamba, The Spanish Butcher and A'Challtainn, The Glasgow and West Coast Cook Book also introduces some new and exciting places to visit which offer innovative flavours and culinary talent.
Paul Trainer, a food writer for glasgowist.com who wrote the book, said: 'Like all your favourite recipes, The Glasgow & West Coast Cook Book is greater than the sum of its parts. For a start, it is twice the size we thought it would be, uniting the finest chefs in the west of Scotland.
'The book became more than a collection of restaurant dishes to try at home. It's a portrait of where we live right now, through the food that we eat, the people that make it and the neighbourhoods that they enliven.
'Buy this book for local inspiration for your own kitchen or give someone you like a taste of Glasgow.'
Featuring over 45 recipes, there is something to suit everybody's taste. With forewords from Ivan Stein and Peter McKenna from The Gannet and Ryan James from Two Fat Ladies at The Buttery, the book celebrates the relationship between Glasgow and the surrounding countryside, formed by the supply of fresh Scottish produce.
The variety of restaurants, cafes, delis and more showcases the amazing independent businesses that Glasgow has to offer.
Ryan James from The Buttery, said: 'The Glasgow and West Coast Cook Book arrives at a point in which the city's food scene is thriving. It gives recognition to some of Glasgow's longest serving restaurants and the exciting newcomers who are now setting it alight. We are delighted to find ourselves as part of such an impressive collection.'
Contributors include Mussel Inn, who sell locally sourced seafood from the west coast sea lochs, as well as a wide selection of meat and vegetarian dishes. Their mini seafood platter recipe is one of the restaurant's most popular dishes and offers an array of tastes and textures.
Using the finest Scottish seafood, The Fish People believe that the best ingredients are usually local. The incredible Asian twist in their cooking transforms simple dishes into something unforgettable.
Laura Bell said: 'We are delighted to be featured in The Glasgow and West Coast Cook Book, which we hope will encourage many Glaswegians to recreate some of the vibrant and diverse dishes the Glasgow food scene has to offer in the comfort of their own homes.'
The Glasgow and West Coast Cook Book retails at £14.95 and will be available to purchase from all of the contributors included in the book.
Copies are available from smaller independent shops, as well as national book chains like Waterstones, WH Smiths, and online from Glasgowist.com.