Learn the truth about dinosaurs from an expert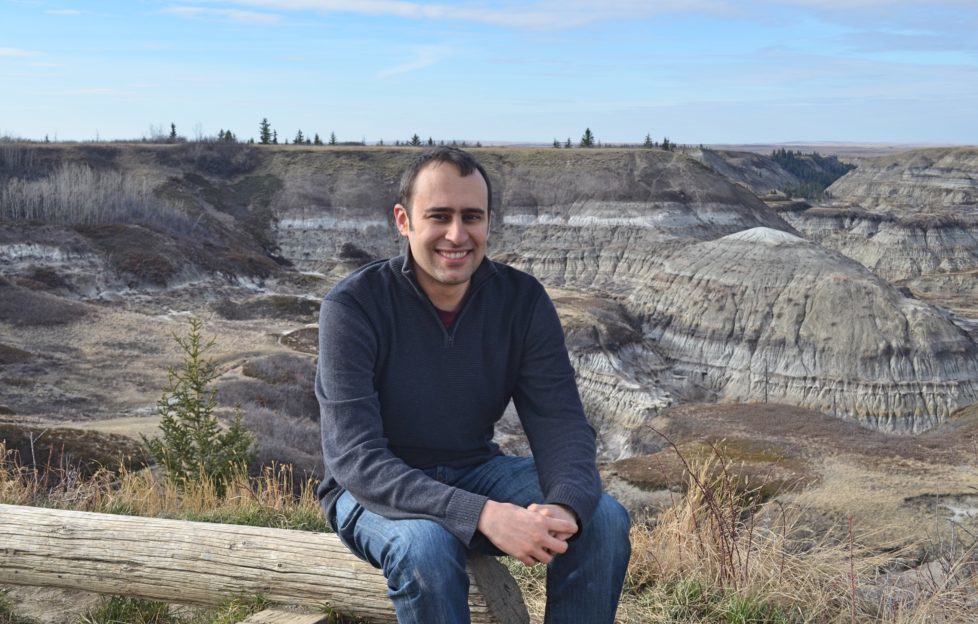 A leading dinosaur expert is set to startle and surprise with some startling truths about the creatures that ruled the world for 150 million years during a talk at the Wigtown Book Festival.
Dinosaur hunter Steve Brusatte, a University of Edinburgh palaeontologist, will discuss his bestseller The Rise and Fall of the Dinosaurson Sunday, 30 September.
Brusatte has discovered over a dozen new species and consulted on several TV documentaries including T.rex Autopsy and Walking with Dinosaurs.
He has travelled the world digging up dinosaurs and, working with international colleagues, has named species including the tyrannosaur 'Pinocchio rex' (Qianzhousaurus) and the raptor Zhenyuanlong.
Brusatte is part of the new wave of palaeontologists that has challenged long-standing assumptions about dinosaurs – particularly that they were drab, plodding and lacking intelligence. We now know there were dinosaurs that were feathered, colourful and had large brains and keen senses.
Rather than taking over the world quickly, they gradually rose to dominance over the course of 50 million years and the largest dinosaurs were bigger than Boeing 737 aircraft.
His latest book has been highly praised, including by fellow palaeontologist Professor Richard Fortey, who said:
'Steve expertly leads the reader through the latest discoveries to unravel the great range of dinosaur lifestyles in a vanished world. The book is an antidote to the hubris that puts our human species at the centre of the living world.'
Science writer Carl Zimmeradded: 'Steve Brusatte is doing some of the most exciting research on dinosaurs today.
'Whether he's recounting remarkable fossil discoveries or explaining millions of years of evolutionary change, Brusatte shows just how much our understanding of dinosaurs has changed in the past decade.'
Brusatte's book gives insights into the life of a alaeontologist and offers thrilling accounts of the remarkable discoveries he has made, including human-sized tyrannosaurs, carnivores even larger than the T.rex, and feathered raptors.
It is the story of how modern science allows us to re-examine the age of the dinosaurs and understand their importance in earth's history.
With these new discoveries we can learn about evolution, how the earth has changed over time, and where we came from.
When humanity faces the greatest danger of extinction in its history The Rise and Fall of the Dinosaurs is a timely reminder of what we can learn from these magnificent creatures.
This year's Wigtown Book Festival, from 21 to 30 September, is a landmark for an event that has grown from small beginnings to be one of Scotland's best-loved festivals.
The line up of guests includes fiction writers, poets, broadcasters, philosophers, countryside lovers, historians and many more.
For full details of Wigtown Book Festival go to wigtownbookfestival.com.