Four new books about Shetland's War to be launched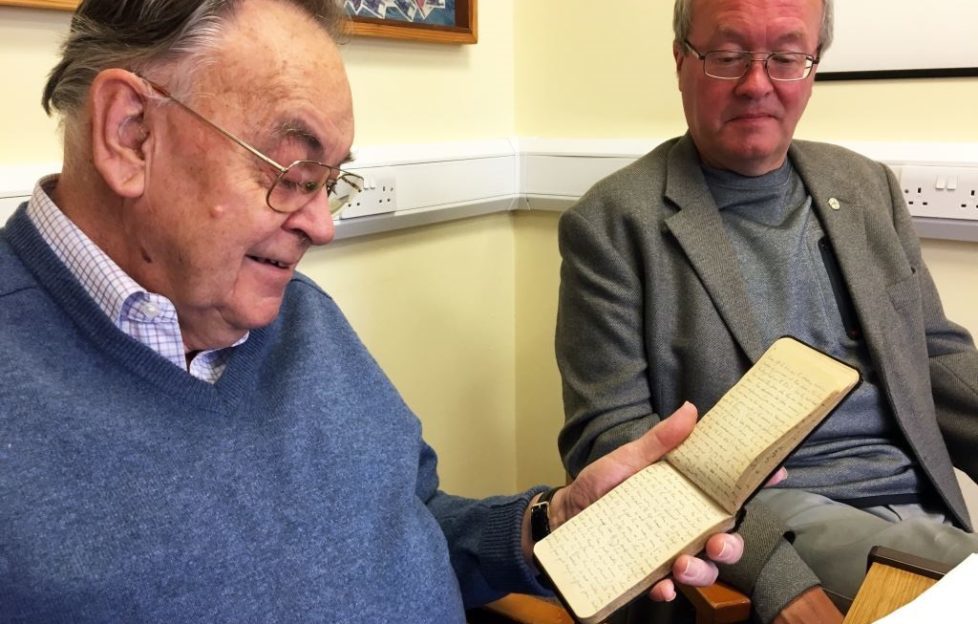 The first of four books about Shetland's role in the First World War will be launched later this month.
The are being published by Shetland Library in partnership with the Shetland Museum and Archives.
In 1916, Shetland brothers Charlie and Willie Abernethy served together in the trenches at the Somme as ordinary soldiers in the Special Brigade that waged gas war against the Germans.
Willie met his end there, aged just 23, and his brother recorded the awful event in his trench diary on the day it happened.
Over a century later, their story is told in a new book The Gas War by Graham Johnston, to be launched next Friday, 24 August.
The project is funded by the Scottish Government's Public Library Improvement Fund and has encouraged local researchers and authors to bring their work on the war to publication.
Graham Johnston has undertaken a large amount of research on the War, and the story of the Abernethy brothers was one that caught his attention because not much has been written about the British side in the gas war.
The story of the brothers was also very interesting and poignant, particularly because of the existence of the original diary. Graham was also able to consult with Charlie's son, Charles Lindsay Abernethy, who visited Shetland with the original diary to meet Graham.
Graham said: 'Personal testimony is one of the best ways of illuminating history. It's rare and special, and Charlie Abernethy's World War One diary is the best example I've ever found.'
Shetland Library manager Karen Fraser said that the project has already surpassed expectations. She added: 'Shetlanders are very interested in our war history and this ongoing work by volunteer researchers and Museum and Archive staff is really increasing our appreciation of how it affected our community.
'We are publishing history books which are short, accessible, cheap to buy and will also be freely available in libraries all across Scotland. We originally set out to hold five events and publish three books.
'We have already held five very well attended events and plan at least four more. We are publishing a fourth book because we came across a very good wartime novel by Christian Tait – sometimes fiction can really bring history alive for readers.'
The other books due to be published in the coming months as part of the Shetland's War project are:
· Shetland Merchant Mariners in the Great War by J. Laughton Johnston;
· That Grim Red Dawn – Shetland's sacrifice at the Ancre by Jon Sandison;
· And Darkness Fell, a novel by Christian S. Tait.
The Gas War launch is at Shetland Museum and Archives at 7.30pm on Friday, 24 August, and will feature talks by Charles Lindsay Abernethy and Angus Johnson, readings, music and a book signing.
The book will be on sale at £5 and will also be available at local bookshops, or to borrow from the library.