First Minister is booked to appear at festival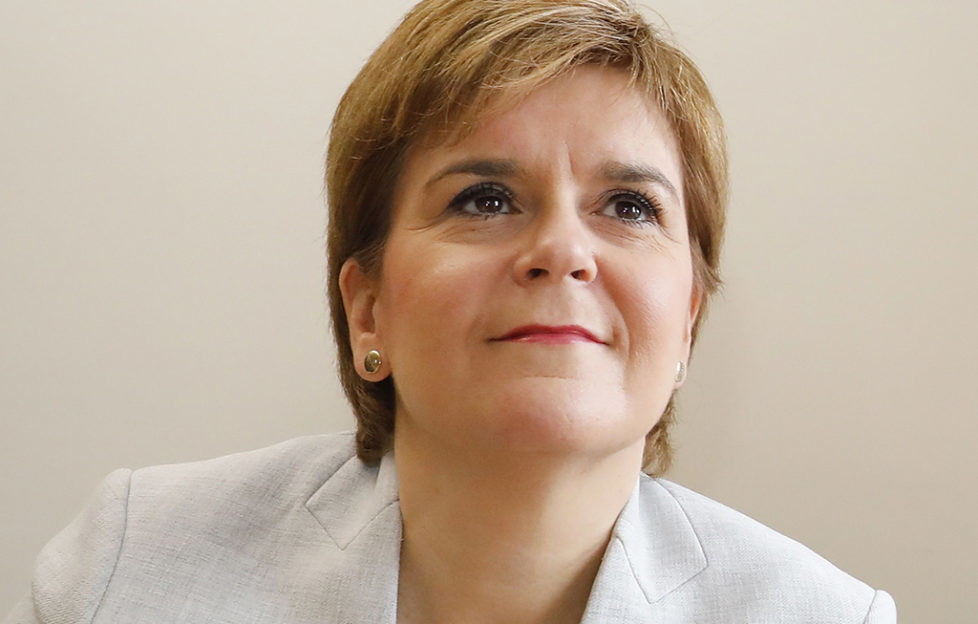 Scotland's First Minister Nicola Sturgeon is being welcomed as a special guest at the 20th Wigtown Book Festival to talk about the literature that has inspired her.
This year's 20th annual festival, from 21 to 30 September, is a landmark for an event that has grown from small beginnings to be one of Scotland's best-loved festivals.
The line up of guests includes fiction writers, poets, broadcasters, philosophers, countryside lovers, historians and many more.
There is, as ever, a substantial presence from the political sphere including Liberal Democrat MP and equality campaigner Jo Swinson and former Conservative Home Secretary Kenneth Baker.
The First Minister's event, entitled A Life in Bookstakes place on Friday 21 September at 3.30pm and will see her in discussion with Damian Barr. The audience can expect to hear mention of the likes of Muriel Spark and John Boyne.
She said: 'The Wigtown Book Festival has grown into a wonderful addition to the literary calendar, and it's to the credit of the local community that have made it such a resounding success.
'I'm delighted to be able to join them as they celebrate their 20th year, and I look forward to what I'm sure will be a lively and thought-provoking discussion.'
Adrian Turpin, Wigtown Book Festival artistic director, added: 'The First Minister is known not only for her love of books but her commitment to encouraging children and young people to discover the joy of reading.
'We are very much looking forward to hearing about the literature that has helped shape her life and the ideas and values it has helped to form.
'And for anyone who wants to understand what makes a political leader tick, I wholeheartedly believe that one of the best insights comes from what they choose to read.'
The festival takes place in Scotland's National Book Town and involves a host of events and activities including theatre, film and music.
There is a strong programme for children and young people.
Among the guests this year are presenter Clare Balding, bestselling author Patrick Gale, comedian Susan Calman, Louis de Bernières, comedian and radio presenter Robin Ince, historian Tom Devine, crime writer Ann Cleeves, actor, writer and comedian Arabella Weir, philosopher John Gray,mountain walker and writer Cameron McNeish and broadcaster and writer Sally Magnusson.
The festival always puts an emphasis on authors from and books that are relevant to Dumfries and Galloway. Historian Ted Cowan will discuss John Ross of Stranraer's ill-fated voyage to discover the Northwest Passage, Shaun Bythell talks about his bestselling Diary of a Booksellerone year on and Sara Maitland presents A Pocket Pilgrimage – St Ninian's Cave.
Julia Muir Watt will look at Whithorn: An Economy of People, and Mike Morley shares stories of sacrifice and bravery from his book Wigtown Warriors. Meanwhile journalist Stephen Norris explains the unique charm of the Galloway hills and Jessica Fox discusses her re-released memoir Three Things You Need to Know About Rockets, which has now been optioned by a major Hollywood film company.
There will also be a series of events as special celebrations for the 20thfestival. These include panel discussions offering writers' perspectives on how Scotland has changed in the past two decades and what Europe will look like 20 years from now.
The festival is supported by Dumfries and Galloway Council, EventScotland part of VisitScotland's Events Directorate, Creative Scotland and The Holywood Trust.
For full details of Wigtown Book Festival go to wigtownbookfestival.com.