Clanlands is an astonishingly gripping travelogue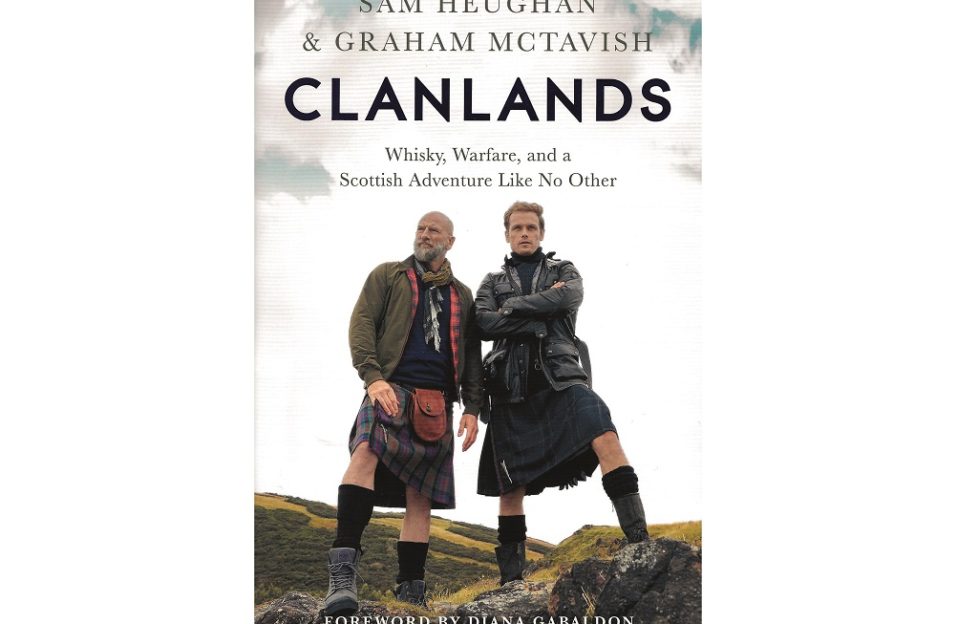 Sometimes you just have to admit when you are wrong, and this is one of those (rare) occasions.
I started this book with a heavy heart, but by the time I'd finished I was sorry I'd managed to whizz through this quirky Scottish travelogue quite so quickly.
Heughan and McTavish, in case you've never heard of them, play two of the main characters in the insanely popular Scottish-themed TV show Outlander.
The premise for the book is for these two proud Scots to explore their homeland together, the firm (if unlikely) friends rattling round the Highlands in their trusty old campervan and seeing what happens.
The result is a joyously eclectic mix of historical trivia, travel diary and journey of self-discovery, solidified further by a mutual appreciation for top notch Scotch.
They start in Glencoe, from where they head to Inverness and the battlefield of Culloden.
To enliven their time together, our two protagonists employ the full gamut of boys' toys – from boat and kayak to bicycle and motorbike – but it is their deep appreciation for the rich culture and history of the Highlands, rather than their whisky-fuelled japes, which really catch the attention (although Heughan's penchant for white knuckle rides and hair-raising near misses down twisting roads is also wonderfully entertaining, with McTavish's backseat driving in plentiful supply).
Embarking on a Great Scottish Road Trip of our own may be on hold, but experiencing it through the eyes of these two is no hardship.
Certainly, the book provides ample inspiration for such an adventure next year. Both Heughan and McTavish have a profound connection to their homeland, with Heughan in particular a keen hillwalker who is at his happiest trudging through a remote glen.
But they also manage to connect with a dizzying range of characters as they make their way around the Highlands, and it's this human interaction – plus their own burgeoning friendship – which makes Clanlands such a surprisingly engaging read.
You can hear Sam Heughan talking to Scottish Field, and writing this book, in episodes four, five, six and seven of our podcast which can be heard HERE.
Find out how you can get this book for FREE by clicking here.
Clanlands, by Sam Heughan and Graham McTavish, published by Hodder & Stoughton, £20.