Book review – Ghost by Helen Grant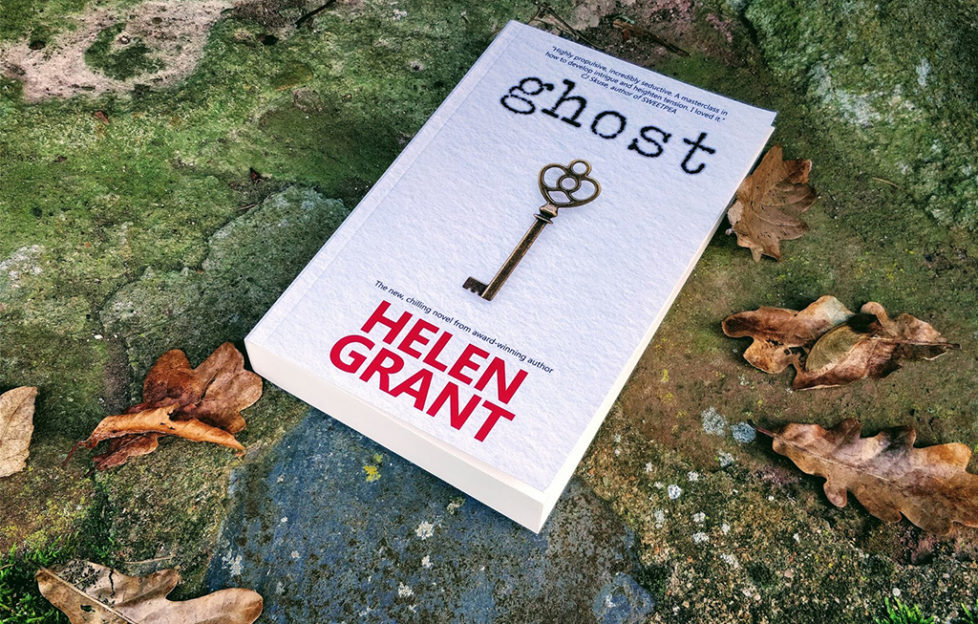 What's the story?
Ghost is the tale of Augusta McAndrew, a girl living on a remote Scottish estate with her elderly grandmother Rose. She knows little of the outside world and has never left the house which the locals believe to be haunted. Her world is totally turned on its head when her Grandmother leaves one day and never returns and stranger Tom McAllister arrives, changing her life forever. The book is a gripping tale of deceit and love, with a decidedly eerie overtone.
Highlights
The book is written first person from two different perspectives; Augusta and Tom, which together give the full story, their very different worlds providing interesting perspectives on the other and their behaviour. The concept of the book is truly unique and though the reader can often see the next step coming it feels satisfying when the book does arrive there. The language is descriptive yet accessible, not overcomplicating matters with lengthy or unnecessary descriptions. The slightly eerie feel is not overpowering and is balanced out with a healthy dose of charm in the interactions between Tom and Augusta.
Downfalls
At times, the language used in Ghost is slightly clunky and feels slightly out of place with the mostly competent writing throughout the book, making it feel inconsistent in places. Also, though the concept is very intriguing I feel as though it could have been introduced slightly better and it feels a little bit rushed.
Audience
Those looking for a gripping and unusual read should definitely pick up Ghost, it is quite easy to read and most readers would not find it a difficult task at all. There is something for everyone in the book, with elements of romance, the paranormal and a unusual but very human story at the centre.
Click below to read a sample chapter
2018-05-10-Ghost Scottish Field
Verdict
Helen Grant has crafted a wonderful tale with Ghost; full of twists and turns but with a warm heart which will have the reader hooked. The perfect book to curl up in an armchair and read.
Ghost, by Helen Grant, published by Fledgling Press, £9.99.