Book review: Alexander Henry – Rifle Maker, by Donald Dallas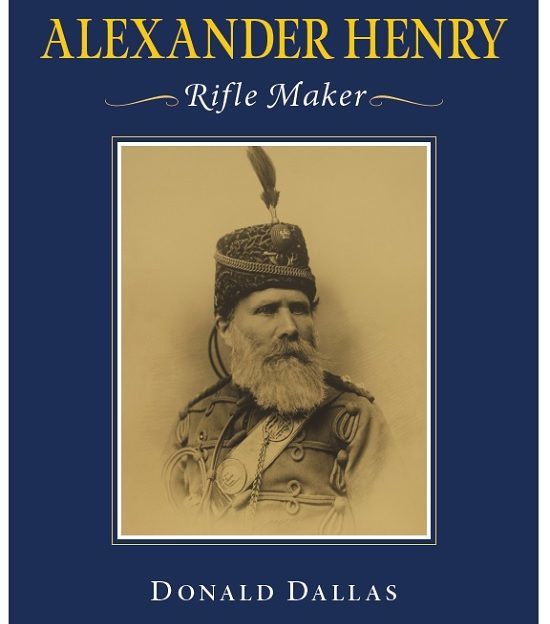 The fascinating story of an acclaimed Scots rifle maker is chronicled in a fascinating new biography.
Released as a private publication for Donald Dallas, this book gives an in depth history of Edinburgh rifle maker Alexander Henry.
Alexander Henry (1818–1894) was in business in Edinburgh for only a short period, 42 years, but in that time rose to become the pre-eminent rifle maker in the world.
After apprenticeship to Thomas Mortimer in Edinburgh, he set up on his own at 12 South St Andrew Street, Edinburgh, in 1852. He decided right from the beginning of his business to concentrate on rifle manufacture, conducting many detailed experiments into rifling, bullets and trajectories.
In 1860, he took out one of the most famous patents of the 19th century, his rifling system that created the world famous Henry rifling. Combined with the newly formed Volunteer Movement, the Henry rifle won competition after competition and it soon became known throughout the world.
Henry himself was one of the founders of the Edinburgh Rifle Volunteers, rising to wthe rank of honorary captain.
When breech-loading made its appearance in the 1860s, he invented a falling block action in 1865 that became the most popular and successful of all such actions. In 1870 he also became the first gunmaker to patent the ubiquitous snap cap.
His rifles, both muzzle-loading and breech-loading, became revered throughout the world for their accuracy and quality, and he supplied them to most of British and European Royalty, the Indian maharajahs, the aristocracy of numerous countries and many famous sportsmen.
Henry Rifles were used in every country in the British Empire and beyond, making the firm an international name. In the trials for a military rifle to supersede the Snider, the rifling of Alexander Henry was adopted to create the Martini-Henry rifle of 1871, used by the British Army in the late 19th century.
And yet there was intense tragedy in his life, too as his son, James, was killed in a horrific accident in 1860. Another son brought the business into disrepute after Henry's death in 1894.
In addition, Henry was involved in a very unfair acrimonious patent dispute concerning his hammerless falling block and he was further swindled in other business dealings.
By quirk of fate, writer Donald Dallas' daughter works in Alexander Henry's old premises at 12 South St Andrew Street, Edinburgh.
The book is given extra interest as Richard Brown, Alexander Henry's great, great grandson conducted a great deal of research into the Henry family history for this book.
Alexander Henry – Rifle Maker, by Donald Dallas, £60, Quiller Publishing.
Scottish Field rating: *****