A mix of storytelling, mystery and building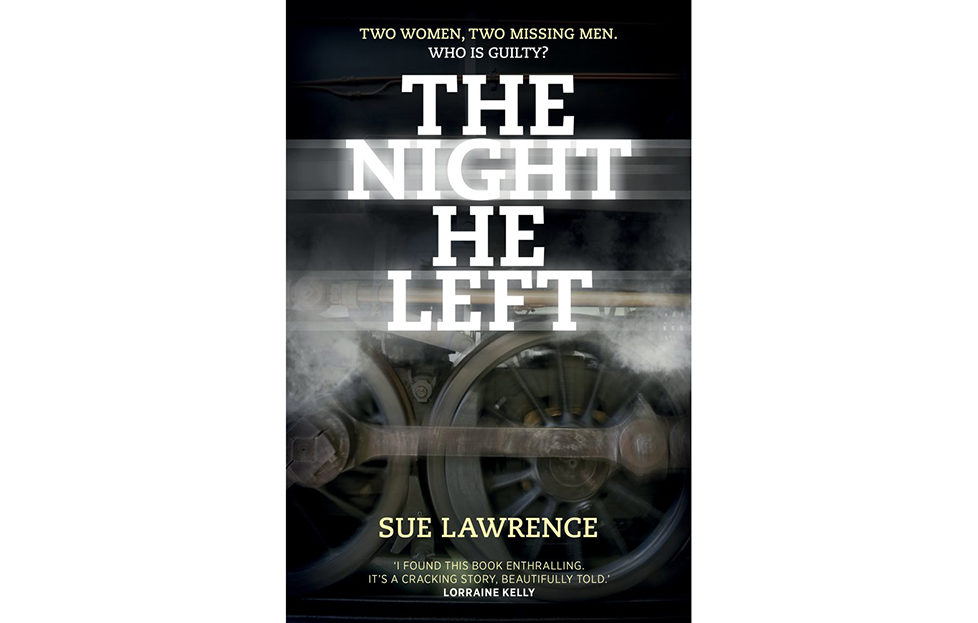 Ann Craig awaits her mill owner husband's return on the dark and stormy night of 29 December 1879, in The Night He Left by Sue Lawrence.
As she looks out from her window across to the River Tay, she sees the newly built iron rail bridge buckle and collapse, throwing the train he is travelling on into the sea and killing all those on board. But when her husband is nowhere to be found, she undertakes her own investigations, which lead her to suspect her husband has not been on the train after all.
But if not, where could he be? And who is the mysterious woman who is first to be washed ashore? Could it be her husband had other plans that night, secret meetings or affairs?
Ann must piece together scraps of evidence from sources far and wide to answer her questions. However, Ann has a past herself, one she wishes to remain hidden, but it seems the more she investigates her husband's secrets, the more she might reveal about herself.
Fast forward almost 150 years and Fiona Craig waits the same wait. Her new partner, Pete, an Australian restaurateur, is gone. He clears their joint account and abandons their life together, in the process leaving behind a letter that raises more questions than it answers. Suddenly, things about Pete are not adding up for Fiona.
After the police find his stolen and deserted car at Dundee airport, Fiona starts her own investigations, uncovering some dark and deep parallels with similar events back in 1879.
This modern story provides a good deal of insight into the Victorian disappearance, as Fiona researches the Tay Bridge disaster alongside her own investigations; the book is well balanced, with some very likeable characters.
Building on the success of her previous historical novel, Fields of Blue Flax, chef, food writer and TV presenter Sue Lawrence delivers her second gripping and meticulously researched book. The Night He Left is a deft mix of vivid storytelling, intriguing mystery and building momentum, skilfully interwoven with the history of the Tay Bridge disaster.
Both stories start off slowly, with chapters alternating between the evocatively described streets and lives of Victorian Dundee and the modern city. As each chapter unfolds, the reader is increasingly shown the eerie similarities – or differences – between the two tales.
With the book drawing to a close, the adventures of the Craig women become more and more closely linked. Although the dark twists and turns of this book creep up on you, both stories end rather abruptly, resulting in a thrilling, if slightly messy, conclusion. Enjoyable, insightful and well written, it's still a gripping read.
The Night He Left, by Sue Lawrence, published by Freight Books, £9.99.