Big Burns Supper adds more acts to this year's event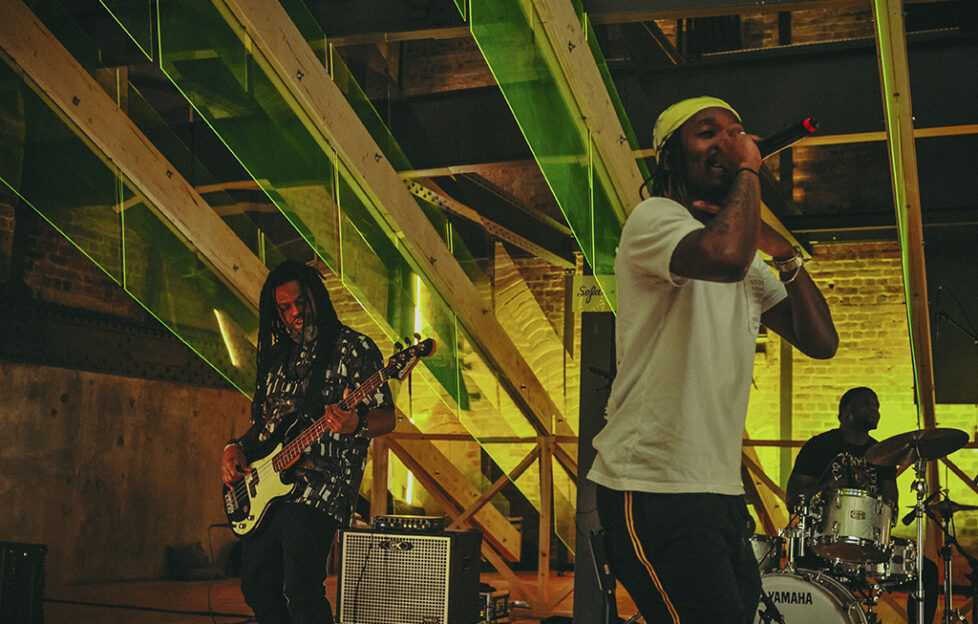 Big Burns Supper is excited to announce its first-time collaboration with arts, cultural and social entrepreneurial organisation BE United.
It is part of this year's Eddi Reader's Big Burns Supper, as it continues to bring diversity to the Burns Night stage.
Taking place online on January 25, Reader's Big Burns Supper lineup will include BE United featured artist Sean Focus 'Live' who will perform his single Mullholland Drive for only the second time ever with his live band
The only Scottish artist to be included in the of six UK acts on Amazon Music platform's ones to watch in 2021, Sean Focus 'Live' is Edinburgh-based and was born in Zimbabwe, his music comprises a compelling blend of afro-pop, hip-hop and dancehall.
Sean Focus 'Live' is just one of a collection of artists and performers supported by BE United, which advocates for, highlights, and celebrates Black, African and Caribbean, excellence in Scotland. Like Big Burns Supper, BE United is committed to taking Scotland's artistic excellence outwith the central belt, and having grown up in Dumfries and Galloway, executive director Emma Picken is excited to be on board this Burns Night.
Emma Picken, BE United executive director, said: 'We are delighted to be working with Big Burns Supper this year, it is an organisation that shares our commitment to delivering Scottish arts and culture excellence to all corners of the country.
'Big Burns Supper embraces and embodies the diversity that we identify with, we have no doubt that audiences will greatly enjoy this only second ever live performance of Mullholland
'Drive by Sean Focus and his live band, and we hope that fans everywhere from Dumfries to Durban, where BE United are also based, will tune in on the 25th of January.'
Graham Main, chief executive at Big Burns Supper, said: 'We are over the moon to be collaborating with BE United to help bring Sean Focus "Live" to this year's digital Burns Night celebration. Here at Big Burns Supper we are all about giving a platform to the full spectrum of Scotland's diverse arts, music, dance, and comedy talent, and these are goals shared by BE United, and we can't wait to enjoy Sean's performance on the 25th of this month.'
Taking place online on Tuesday, January 25, Eddi Reader's Big Burns Supper is this year's unmissable Burns Night celebration. Hosted by the supremely talented Eddi Reader and entirely free of charge, Big Burns Supper announce a line up of both big names and local talent spanning the full spectrum of music, comedy, poetry, performance, and prose.
Alongside headliners KT Tunstall, Skerryvore, Tidelines and Dervish, comedy circuit stars Ross Leslie and Richard Pulsford join homegrown musical talent from the likes of Colonel Mustard & the Dijon 5, Amy Papiransky, Dumfries Community Choir, David Bass & Chazz, The Lucky Doves and Jack Hunter – as well as Sean Focus 'Live' – and Scottish TV presenter and of former captain of Glasgow Wheelchair basketball team Mark Dougan is even set to make an appearance.
For fans of Le Haggis, one of the most popular events in the Big Burns Supper prgramme since its inception, this year's Burns Night spectacular will unfold in a familiar fashion, with Eddi taking audiences on a cabaret-esque rollercoaster around the world.
From KT Tunstall in LA to Dervish performing from lockdown in Dublin, this year's Big Burns Supper takes Burns Night global once again.
Find out more at www.bigburnssupper.com and www.be-united.org.uk