Alistair Moffat on why book festivals still matter in the modern world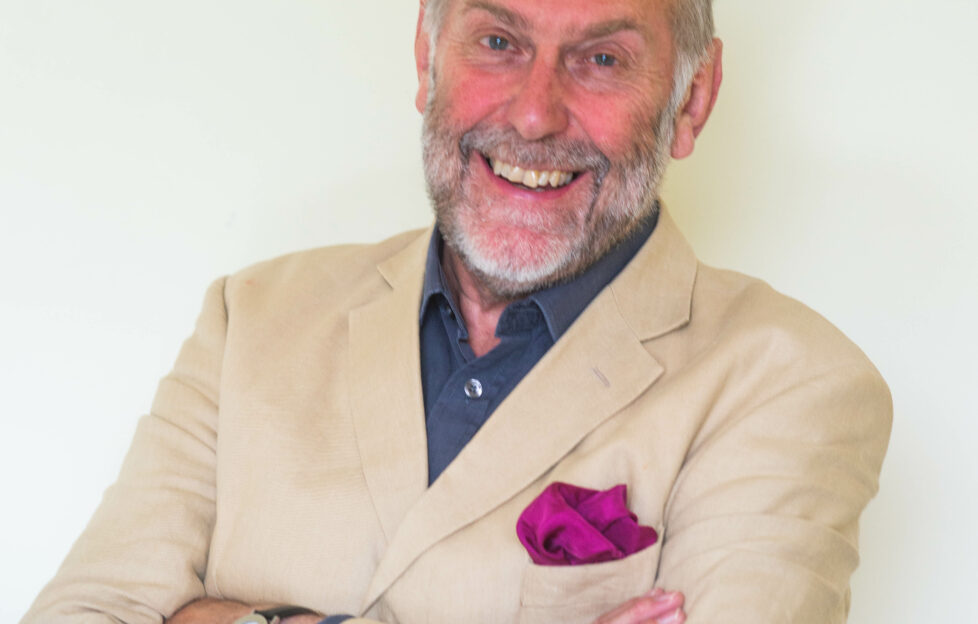 As the Borders Book Festival gets ready to return next month for its 20th edition, founder and director Alistair Moffat tells Scottish Field why it still matters in the modern world.
It seemed like a good idea at the time. Twenty years ago, I invited four writers to come to a tiny, ninety seat theatre in Melrose to talk about their books. It wasn't much but I had the cheek to call it a book festival. I interviewed Melvyn Bragg, Allan Massie, William Dalrymple (who cried when he read from the letters of the Indian brides of British men in the time of the Raj) and the great historian of Europe, Norman Davies. 
It was fun. Why not do it again? So we did, and of course it was much more ambitious. A big marquee was erected on a rugby pitch that had to be filled. So I called in lots of favours from famous friends I'd made in my time in television. Rory Bremner, Michael Palin, Ian Rankin, Jim Naughtie, Kirsty Wark, Tom Conti, Sheila Hancock and Germaine Greer all came. Surprisingly, ticket sales were a wee bit sluggish. I had to ask the local paper to run a piece to convince people that this cast list really was coming. And they did, adding the sparkle of showbiz that has remained a feature of the Borders Book Festival programme ever since. By 2019 we had a footfall of 33,000, a very far cry from the little theatre.
This year sees our 20th edition, and in all that long time there has been seismic change in the world of book festivals. Covid smacked everything and everyone sideways as inconvenience was overtaken by tragedy and society changed. We survived, just, and while we are seeing substantially increased ticket sales for our 2023 programme – Nina Conti, John Curtice, Judy Murray, Douglas Stuart, Robert Harris, Anne Glenconner, Andrew Cotter, Andy Burnham, Rory Bremner, Jon Culshaw, Jim Naughtie and Gordon Brown will all sell out by the time the festival opens on June 15th – the cultural weather has also changed.
Persuading famous and busy people to give up their time to come to the Borders (still a business to get here from London) and essentially do a session for the miserable fee of £175 has always been difficult. But now it's tougher. Publishers' promotional budgets have almost disappeared and they would often rather see their authors doing podcasts (which also make money) that would reach many more people, or do tours of mid-scale theatres put on by independent promoters (which also make money) around Britain. Even though we find it difficult to compete with that, we still have a terrific lineup for this year. But the business of achieving it has been much harder, taking much more time, much more trouble, many more favours.
The pleasure of a party is making a comeback
But despite all the pleading and wheedling I've had to do, I'm becoming more and more optimistic. The simple, physical pleasure of coming to a party, something that disappeared during the dark years of Covid, is clearly making a comeback. Our ticket sales are up by 20%. People, including our well-known authors, want to meet other people, come together to laugh, question, debate and be fascinated. Last summer I interviewed the glorious Joanna Lumley and welcomed her again to our venue, Harmony Garden. "Yes", she said, turning to the audience, "and you're all flowers." They laughed and purred through a wonderful hour of fun and talked to Joanna as they queued to have their books signed. 
In essence, festivals should be parties – one-off, available-in-no-other-format – affairs, where there is not only laughter but very high-class talk and often excellent discussions with audiences. And Harmony Garden, with its marquees, the bunting, the Food Village and its wonderful setting, is a perfect party venue, small enough for people to meet our guests and enjoy informal exchanges. Michael Palin took forty minutes to get from the main marquee to the green room at Harmony House, a distance of thirty yards. When I apologised for the number of folks who waylaid him, he smiled; "No, it was lovely. Why I keep coming back."
Despite all the difficulties of coming back from Covid, the cultural weather forecast is brightening. No doubt the programming for next year will be a challenge – it always is – but we will be motivated by the memory of a wonderful, life-enhancing party that takes place in Melrose every summer. You are invited!
The Borders Book Festival takes place from Thursday 15th to Sunday 18th June this year, at Harmony Garden, Melrose, in the Scottish Borders. 
Visit www.bordersbookfestival.org to explore the programme and book tickets or call Citizen Ticket for phone ticket sales on 0131 290 2112.
Read more news and reviews on Scottish Field's culture pages.
Plus, don't miss the June issue of Scottish Field magazine.