Aberdeen bus shelters inspired new stage show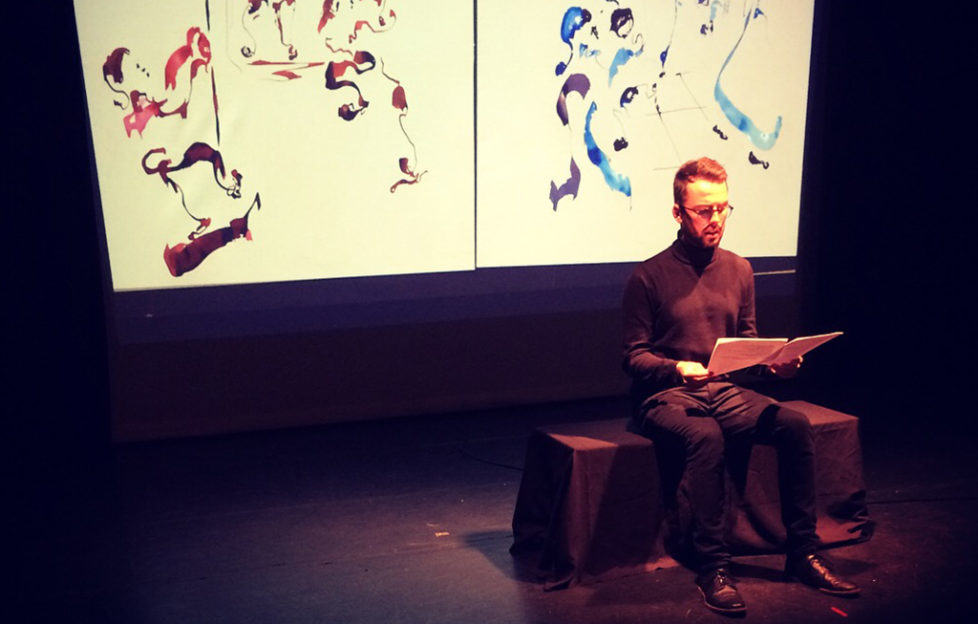 Creative ideas can come from many places – but a new show is probably the first to have been inspired by Aberdeen's bus shelters.
Aberdeen Performing Arts, through its producing arm Freshly Squeezed Productions, is supporting two local creatives to shape a new theatre show.
Fine artist Kate Steenhauer and creative writer Shane Strachan first met last year while taking part in the National Theatre of Scotland's One Day to Play initiative, hosted by Aberdeen Performing Arts, where they realised that bus shelters were fruitful for creative material.
Since then, they have developed a series of scenes in which Dr Steenhauer draws live on stage while Dr Strachan performs a text made up of real overheard conversations.
During the show's development they have been sharing some of the quotes and images of real life on Union Street on the Twitter account @writeaberdeen with the hashtag #aberdeenoverheard. They have also been inviting the public to share their own with the possibility of it appearing in the final production.
Dr Strachan said: 'Every time we've gone out onto Union Street to gather material for the show we've come across something surprising or unusual including lovers' tiffs, political rants, moments of confrontation and emergency situations.
'The show seeks to capture all of this through the text I perform, which flits around in a jazz-like manner, while Kate's captivating paintings are projected large-scale centre stage as she creates them.'
Dr Steenhauer adds: 'It's a very unique and risky piece. We are working hard to get the timings between sound and image in sync, but the Japanese ink I paint with is very fluid and has a mind of its own sometimes, so anything could happen on the night.
'It's been an exciting process for both of us, sparking off lots of new ways of working.'
Lesley Anne Rose, head of artistic development at Aberdeen Performing Arts said: 'We are pleased to be supporting local artists Kate and Shane in creating this new work inspired by real life stories from the streets of Aberdeen. 'We immediately liked this project because of its strong connection to the city, but also because of its blending of art forms, uniting writer and visual artist to tell the same stories through live words and images. The Shelter fits perfectly with our artistic ambitions for Freshly Squeezed Productions and the artists and new work we champion, support, commission and produce through it.'
Kate and Shane hope that as many Aberdeen residents as possible snap up free tickets to see a sharing of the work-in- progress at The Lemon Tree on 26 April at 6pm, especially since some of the audience may discover that they are in fact the star of the show if they have been in and around a bus shelter over the past few months.
Tickets are available now via the Aberdeen Performing Arts website.